Health coaching provides one-on-one, customized support to individuals who are ready to transform their relationship with food and achieve true wellness.  There is no one perfect way of eating that works for everyone.  It's my mission to help you discover how to eat in a way that makes you feel your best.  Through my customized coaching program you can expect to:
Find out how to eat that works best for you
Learn how to shop for and prepare whole, unprocessed foods
Learn which foods to eat more of, and which to avoid
Reduce or eliminate the ailments that plague you
Learn how to use food as a positive tool, leaving behind negative habits and emotions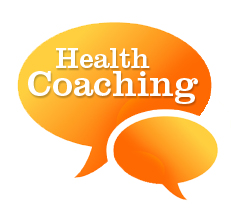 Health coaching is ideal for individuals who know intuitively that food is at the root of wellness, and that something is amiss with their current ways of eating.  Many if not most of my clients are considered healthy by conventional standards, but experience problems such as fatigue, headaches, aches and pains, gastro-intestinal issues, heartburn, and low mood.  I especially enjoy working with: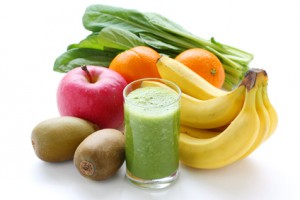 Young professionals looking to increase their energy and healthfulness through food
Parents who want to nourish themselves as well as their families
Prospective moms looking to boost their fertility and promote a healthy pregnancy and baby
My Approach embraces the old adage that slow and steady wins the race.  Because I am committed to helping my clients achieve permanent lifestyle change, on average I work with clients over a significant period of time –  6 months, sometimes longer.  Rather than making drastic changes that too frequently result in the pendulum swinging back to the other side, together we make small, incremental, positive changes that add up to significant and lasting impact over time.
Contact me today to set up a health history and see how a Health Coach might benefit you.
Your personalized program will radically improve your health and happiness. Together, we will explore concerns specific to you and your body and discover the tools you need for a lifetime of balance.
You will…
Set and accomplish goals
Explore new foods
Understand and reduce cravings
Increase Energy
Feel better in your body
Improve personal relationships
Food changes everything. As your daily diet changes, your body changes and your happiness improves. Imagine what your life would be like if you had clear thinking, energy and excitement every day.
Your Program is customized to your needs but a typical coaching engagement includes…
Two, one-hour sessions per month
Group seminars and classes covering a variety of health-related topics
E-mail support between sessions
Books, CDs, handouts and other materials
Food samples and self-care products
A monthly newsletter
Access to a lending library of health and wellness books
During an initial consultation we will discuss your unique situation in depth and determine how I can help you reach your personal goals.

What you eat is intimately tied to your ability to conceive, your baby's health, and your health throughout pregnancy.
A healthy diet throughout your pre-conception period and pregnancy will:
Increase your body's ability to ovulate
Reduce and improve the symptoms of polycystic ovary syndrome (PCOS)
Improve the health of your baby, even from before the point of conception
Play a key role in your baby's neural and cognitive development
Reduce your risk of gestational diabetes
Depending on your unique needs, your program can include:
Individual pre-conception or pregnancy counseling
Couples nutrition counseling programs
Additional resources to support you with conception and a health pregnancy
As a mother of two young girls running a business I understand what its like to try to balance getting meals on the table quickly while trying to keep things healthy. In creating that balance in my own life I've developed quite a few tips and tricks based on my nutrition training and my experience with my own family. Some of the things I can help a family with include:
Quick and healthy meals
Ways to make dinner interesting again by introducing new foods
Integrating the family into the cooking experience so they make meals easier and more fun
Methods for getting kids to enjoy eating healthy
Family nutrition can be a primary portion of a coaching engagement or it can be an add-on to personal coaching.

Some people do better approaching diet and lifestyle change with a group because it is a built-in support system. Eat Happy can provide many of the individual services to a group setting or create a custom group experience. Some of the benefits of group coaching include:
Built-in Support System
Smaller monetary investment due to shared costs
Relationship building and fun
Confidence stemming from shared experiences
If you have a group of five or more and would be interested in health coaching then contact me for more information.

"Working with Alissa put my entire lifestyle into perspective one piece at a time. Her comprehensive approach to diet and lifestyle made me focus on how the food I was consuming was affecting my energy levels and moods. Before working with Alissa I was overwhelmed by stress, and experienced daily bouts of painful bloating, diarrhea, and fatigue.  I hated being so young and having no energy.  With Alissa's guidance, I learned to be in tune with my body and its reaction to an unbalanced diet in conjunction with a demanding career. My interest in the program was based on my desire to feel better physically, and I can say with certainty that I absolutely do – as a result of Alissa's help.  My digestion has cleared, up, I have more energy, and a new job!"
"I came to see Alissa because I was only 25 years old and was struggling to get pregnant.  Although I thought I felt fine, besides being stressed and tired a lot, I knew my diet wasn't very good and could be contributing.  I used to drink five or more sodas per day, and had a steak and potatoes diet with lots of take out. Alissa introduced me to new foods I had never heard of and gave me great and EASY recipes to try at home.  We really liked the recipes and still make them today.  I really liked that she took the time to walk me through a grocery store, pointing out good options to try and examples how to prepare them.  Since I'm usually in a rush when grocery shopping, I never would have picked up a food I didn't know. But Alissa changed that- she introduced me to a whole new group of healthier options that became a "comfortable" item to add to my cart and cook at home!  I credit my new diet to helping me get pregnant, and it really helped me have a healthy pregnancy.  I've introduced my daughter to fruits and vegetables (both through breastfeeding and now in solids) in the first 6 months of her life that I didn't try myself until I was 25!  I met all the goals I had for myself by going to Alissa: I got pregnant, lost 7 lbs and improved my energy level – can't ask for better than that!"

Lindsey,

25, Technology professional
"I went to Alissa out of desperation when I was diagnosed with over thirty food allergies. There were so many common foods that I was not able to eat that I had a hard time figuring out what I could actually eat. It caused frustration, anger, and uncertainty for me. Alissa was a wonderful support system. She introduced me to foods that I had never eaten. Alissa gave me recipes to help in cooking these new foods as well. She gave me sanity in a difficult situation! I was eating healthfully and within my restricted diet. Working with Alissa made me feel like I wasn't alone while dealing with my food allergies. I found wonderful new foods that I love (and my family loves too)."
"Alissa helped me transform the way I approach food by introducing me to a more mindful way of eating. I began seeing Alissa because I was concerned about my fluctuating weight and my ongoing frustration with eating, even though I was already active and ate a relatively healthy diet. While working with Alissa I was able to move away from my previous frenzied way of eating. I used to try to limit my caloric intake to a bare minimum, until I would be starving and reaching for almost anything in sight by the end of the day. Alissa helped me to see that there was a much more enlightened approach to eating, by suggesting ways to incorporate more balanced and energizing meals throughout my day. She also suggested different philosophies to eating, which expanded my understanding of how I related to food. Ultimately, as I reflect on my time with Alissa, I am even more appreciative of the changes we made. She helped me to turn a lifetime of bad eating habits into a healthy, sustainable, and mindful approach to eating. I will be forever grateful."

"I met Alissa Glenn, a holistic health counselor and founder of Eat Happy at a wellness workshop. We talked after the workshop and I sensed she could provide the guidance and support I needed to lift the fog in which I found myself. My first session with Alissa was like talking with a friend. It was easy because her vibe was honest and open. She asked questions, but was not intrusive. She asked questions that required me to honestly look at my circumstances and set short and long term goals. Right away I was given steps to begin incorporating new whole grains and seasonings into my food rotation, and healthy snack ideas. She also suggested I get my girls involved in cooking, this was a great suggestion and I reaped the benefits instantly! At each session we reviewed my progress, talked about my goals and any obstacles I'd encountered. I was given recommendations for restaurants, social activities, exercise tips and many helpful resources. We met in-person every other week which worked well with my schedule and off weeks she followed up via email. I discovered my social life was lacking and probably contributed to my feeling of stress. Alissa brought to the front my need to consider my primary food (relationships). Since working with Alissa, meal planning is no longer stressful, I'm more focused, I plan more time for myself and my husband. My goals are definitely doable and I look forward to each day, its easier to get out of bed now, because I have more energy to give to my life. Working with Alissa will give you a jump start or if you need a confident, knowledgeable, mentor to journey with you for the long haul she'd be the perfect companion. Either way she has the dedication to help you achieve your goals."
"Working with Alissa revolutionized the way I take care of myself on a daily basis. When I first started working with Alissa, I wasn't sick, I just didn't feel "well." I had some back and neck pain, my stomach would sometimes get thrown off, and my energy would wane. I tended to be impatient when it came to eating and didn't plan ahead, so I didn't cook anything that took longer than 5 minutes. I also worried about consuming enough vitamins and minerals. That feels like a long time ago, because my life is so different now. Working with Alissa led me to think more deeply about the role food plays in my life. Now, I make a concerted effort to read labels and to buy local or organic fruits, vegetables and grains because I know it makes me feel good. After cooking with and eating fresh, local ingredients, I feel a lightness and a happiness I never knew could come from food before. Together we formed an integrative approach that works for me, because I have permission to "be bad" sometimes. But, I'm so enthusiastic for the new healthier foods that I'm their biggest cheerleader around my friends and colleagues. Working with Alissa was a pleasure. Each time we met, the sessions felt tailored to where I was in the process, and I left each one with renewed energy and excitement. Alissa generously offered advice, and often, new foods or recipes to try that are now staples in my diet. She is extremely knowledgeable and provided great information about all of my questions. She listened compassionately when we talked about all the other stressors in my life and supported me at each milestone I made. My goals were her goals and she helped me reach them. Thanks to Alissa, I'm not just healthier, I feel happier, too."

Allison,

32, Marketing Executive
"Before meeting Alissa I was frustrated with my health situation, and sorting through the quantities of information on my own was overwhelming. There is so much contradictory information out there. Alissa gave me valuable education that was relevant to my health concerns, which were related to digestion and fertility. Though we only worked together briefly, I now feel good and healthy, and rarely experience any of the troubles that were so regular before."