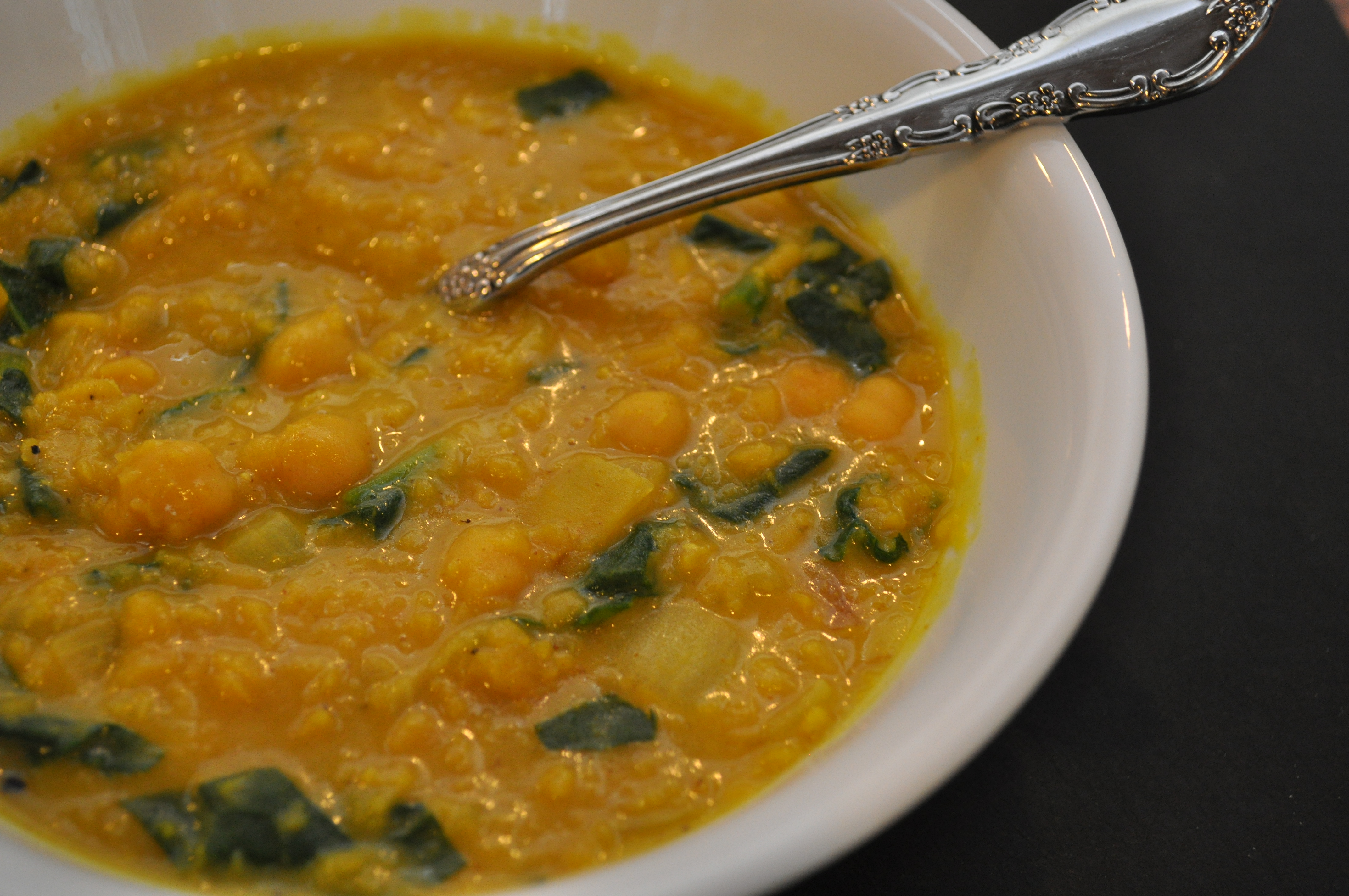 To be completely honest this Red Lentil and Coconut Milk Soup surprised me.  I expected it to be tasty, and I knew it would be satisfying thanks to the coconut milk, but I was surprised at how subtly fragrant and delicious all of the flavors combined to be.
The flavors are mildly of curry, but not a kind of curry that beats you over the head or fills your house.  The cumin and coriander are savory, and yet the ginger and coconut milk provide a light fragrance and sweetness as well.  If you're not a lentil lover red lentils might be just the thing for you – in this soup they practically dissolve, and in the end you'd hardly guess they're there, as they combine with the coconut milk to provide an overall thick and creamy texture that is lovely.  Sauteed garbanzo beans make the soup hearty enough for a meal and add an extra layer of umami and texture.  The jalapeno provides a nice counter to the sweetness of the coconut milk.  Overall the soup has such a well-rounded yet subtle flavor profile that I just loved.
The kiddos gave it their endorsement as well, captured without words in this lovely portrait.  They think you should give it a try!
Red Lentil and Coconut Milk Soup
From Eat Happy Meal Plan
Adapted from Coconut Red-Lentil Curry, Gourmet 2006
Total Prep Time: 45 minutes
Active Time: 20 minutes
Serves:  4 with [...]