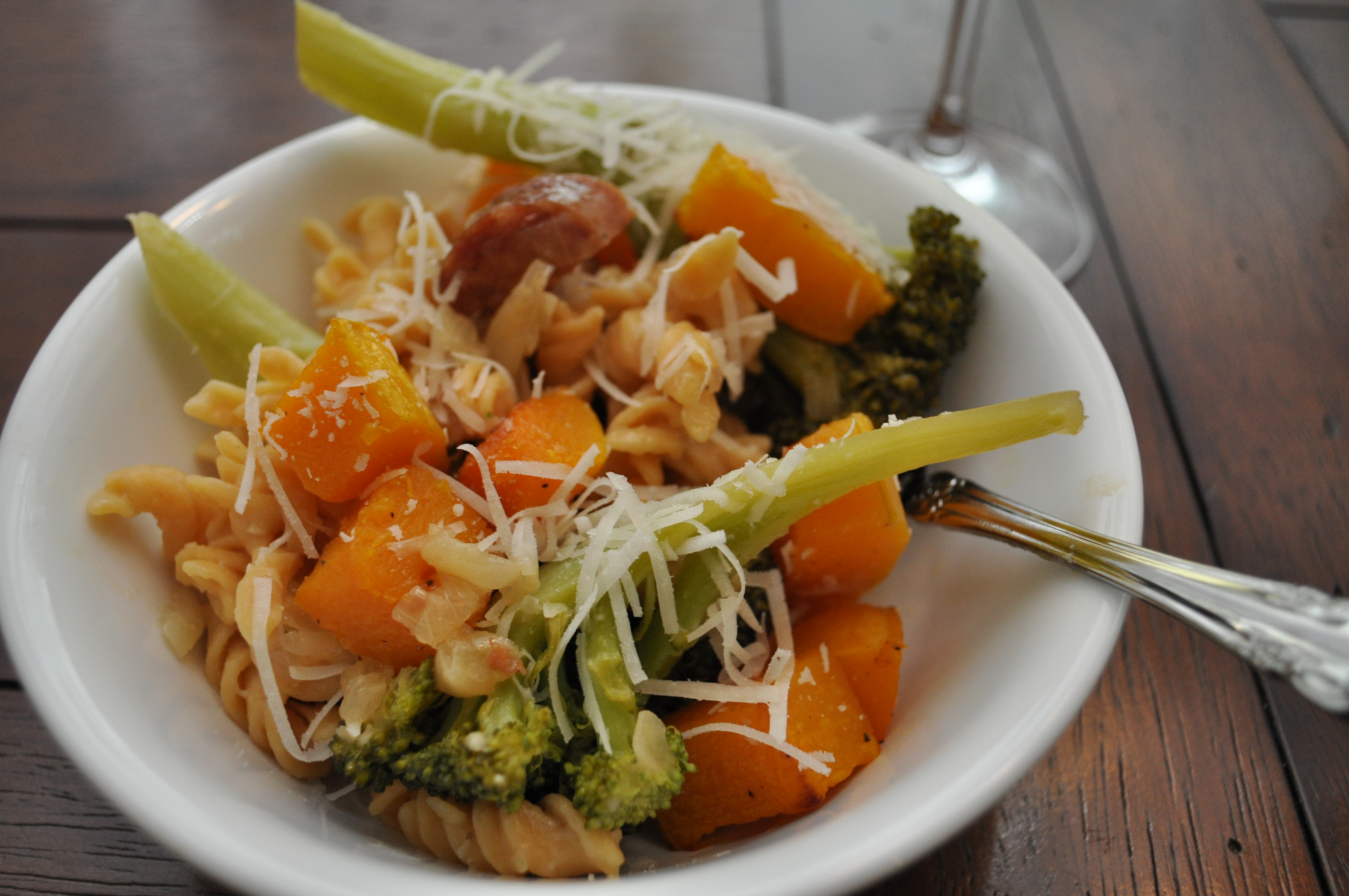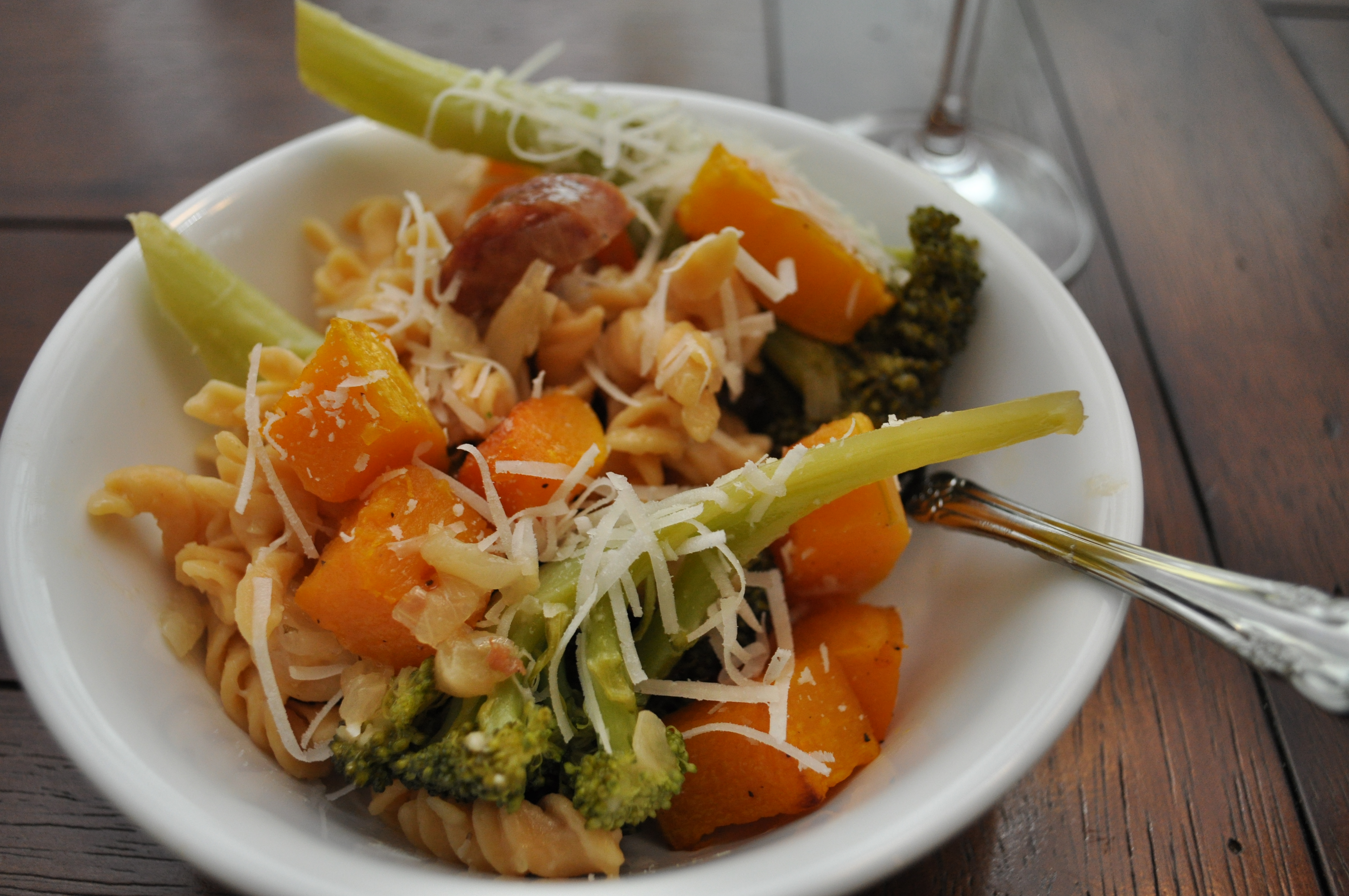 Pasta with Roasted Squash and Apple Cider Reduction
Celebrate fall with this slightly sweet and beautiful Pasta with Roasted Squash, Kielbasa and Apple Cider Reduction. This dish has everything you need for a one-dish meal, including tons of veggies, whole grain pasta, and a little savory sausage.
The apple and roasted butternut squash are delightfully sweet, and the sausage and parmesan cheese provide a savory counterpoint.  I hope you'll enjoy it!
Pasta with Roasted Squash, Kielbasa and Apple Cider Reduction
Total Prep Time: 25 minutes
Active Time: 25 minutes
Serves:  4
Ingredients
12 ounces whole grain pasta (whole wheat, brown rice, quinoa and corn, red lentil, etc)
½ butternut squash, peels and seeds removed and cut into 1-inch cubes
½ lb kielbasa or other favorite sausage (antibiotic, preservative and hormone-free)
1 onion, minced
2 teaspoons minced garlic from about 2 cloves
4 cups broccoli florets from about 1 small head
2 cups apple cider
1 apple, core removed and cut into ½ inch cubes
½ cup grated parmesan or pecorino romano cheese
Extra virgin olive oil (EVOO), sea salt and black pepper
Directions
Pre-heat your oven to 375 degrees. Toss the cubed squash with a little EVOO and large pinches of salt and pepper.  Spread single layer on a large baking sheet or roasting dish and roast for about 25 minutes until tender and golden, tossing once with a spatula so that the cook evenly.
Bring a large pot of water to a boil and cook the pasta to al dente per package instructions. When the pasta is done cooking drain it and set it aside (toss [...]