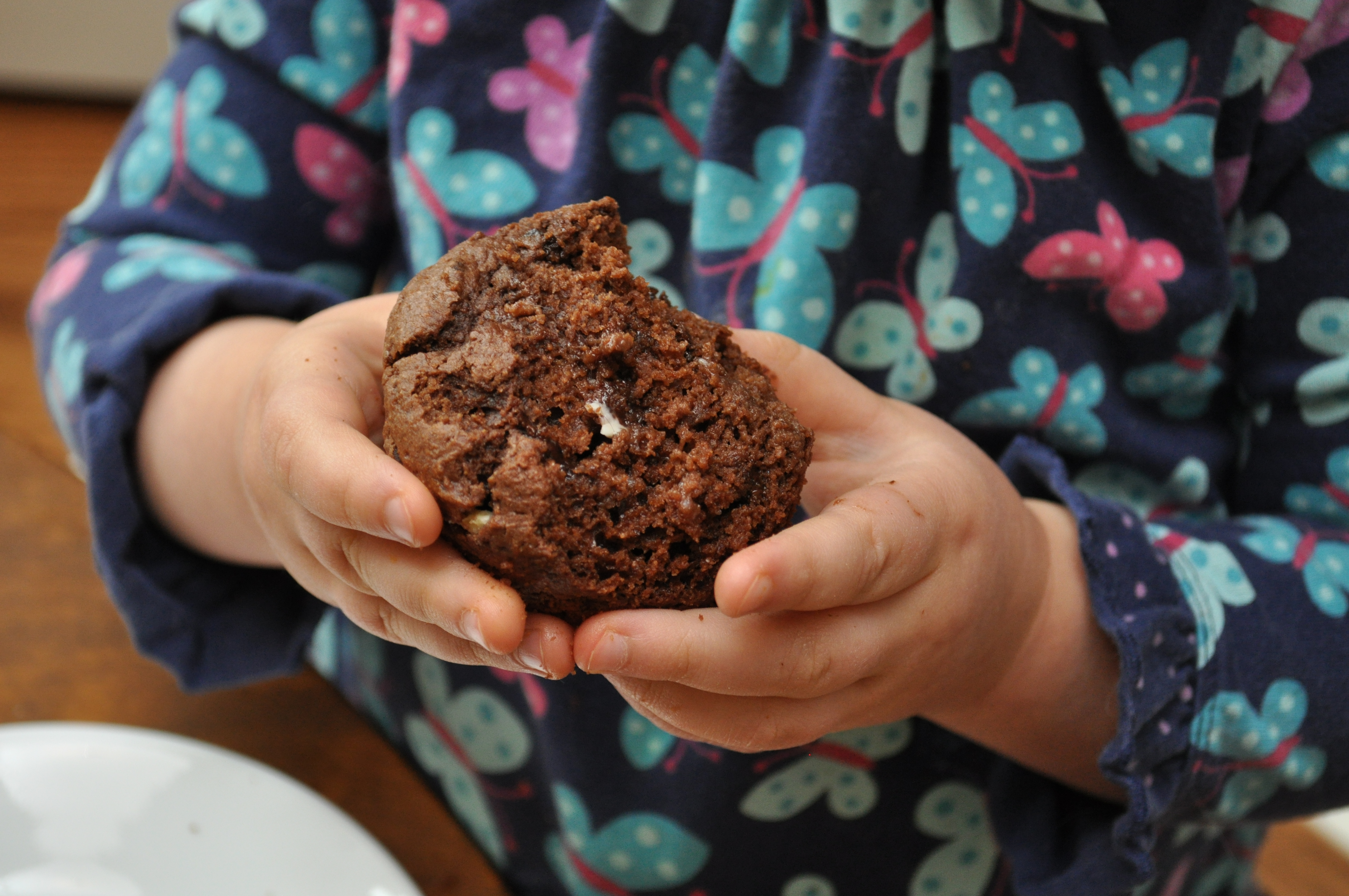 So good, I don't even feel bad about giving these for breakfast!
I unapologetically love chocolate.  Especially dark, roasty, not-too-sweet, super-chocolate chocolatey things.  Real cocoa and cocoa-loaded dark chocolate are high in good-for-you antioxidants, so what's not to love?
These muffins are the perfect balance of substance and indulgence.  Composed mostly of good-for you ingredients (oat flour, eggs, good quality butter, plain yogurt, cocoa powder) with just enough of the less stellar (white or gluten free flour, sugar, chocolate chips) to make them a treat.
My girls are ecstatic when I make these for breakfast or brunch on the weekends, and since they have a solid nutritional foundation, I really don't feel guilty about it!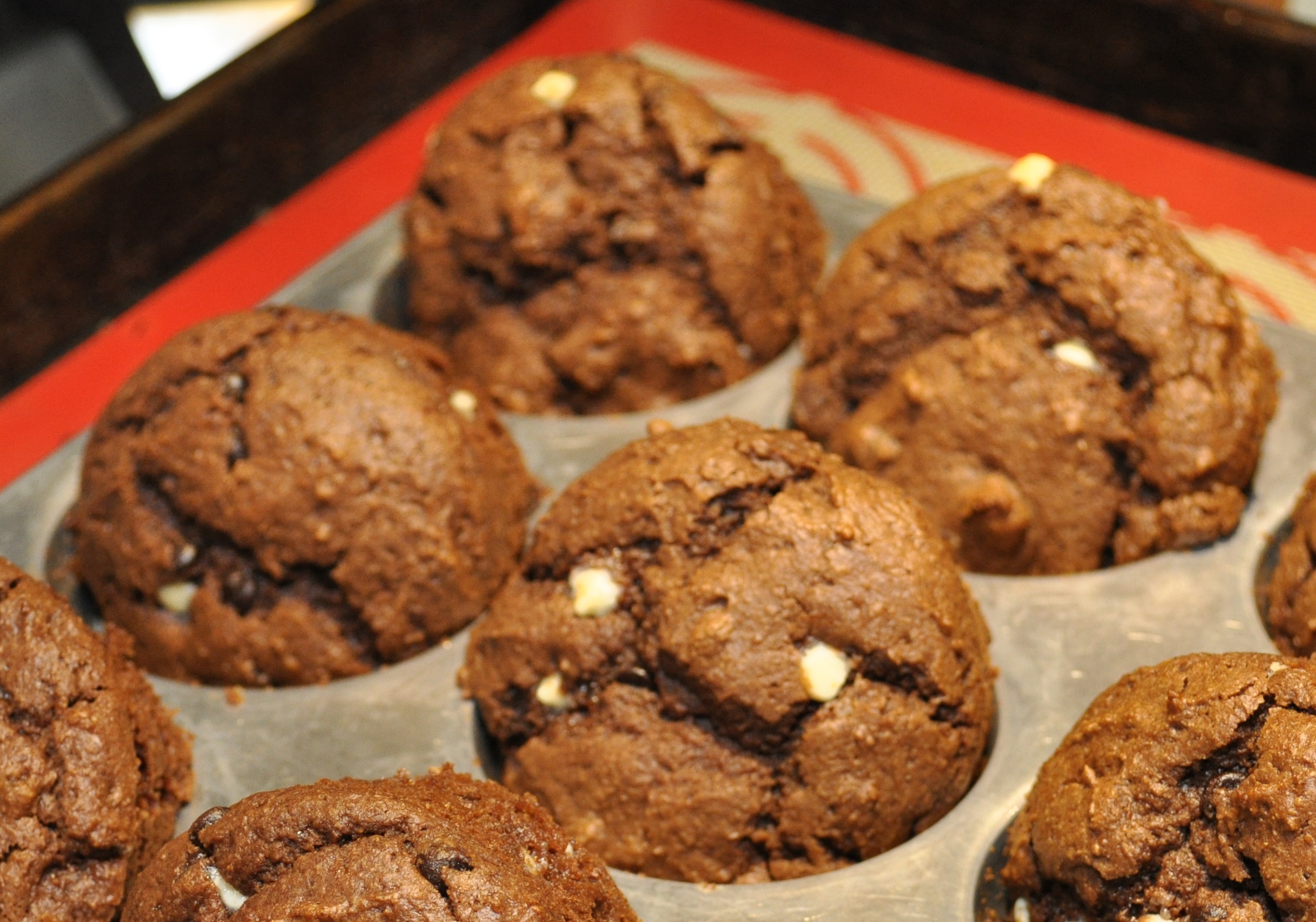 Chocolate Chocolate Chip Muffins
Recipe:  Chocolate Chocolate Chip Muffins
Total Prep Time: 45 hours
Active Time: 15 minutes
Serves:  4
Ingredients
2 cups flour (I use 1/2 cup gluten free flour + 1 ½ cups oat flour)
2/3 cup cocoa powder
1 tablespoon baking powder
½ teaspoon baking soda
½ teaspoon salt
½ cup sugar
½ cup (1 stick) butter, melted
2 eggs
1 ¼ cups plain yogurt or buttermilk
2 teaspoons vanilla extract
1 cup dark chocolate chips or a combination of dark and white chips
Directions
Pre-heat oven to 350 degrees.  Prepare your muffins tins how you like them (non-stick spray or liners, etc).
Whisk together dry ingredients (flour through sugar).
Whisk together wet ingredients, including melted butter, then combine the wet and dry ingredients. Fold in chocolate chips.
Bake 18-20 minutes until a toothpick inserted in the center comes out clean.
For more delicious, nutrient-dense foods that will help you Eat Happy, check out my new book (including 50+ recipes!)