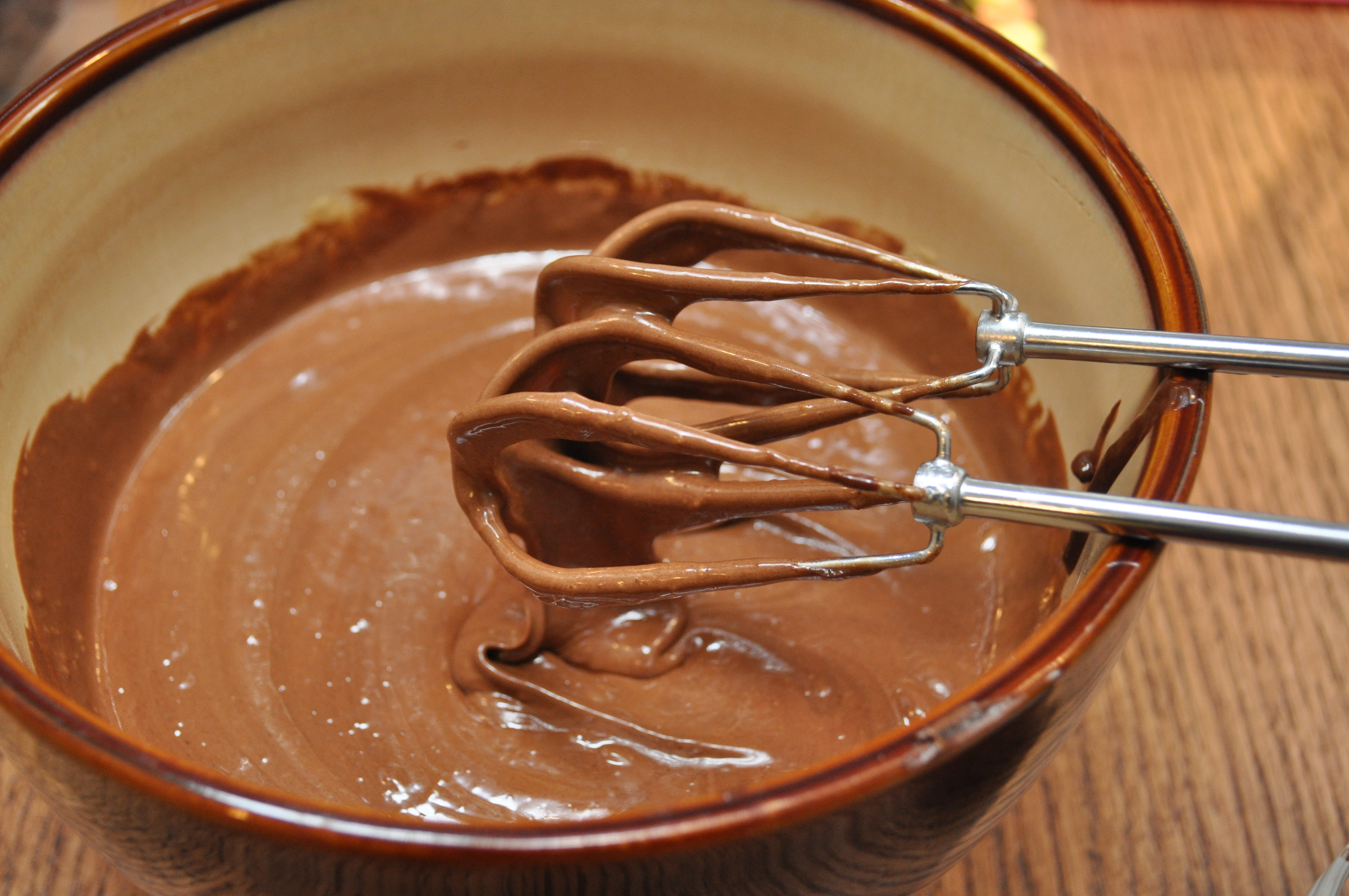 Brownie tart batter..the precursor to the best brownies ever
That's not tofu, my friends.  And the cleanse is over.
That's the real deal: chocolate, butter, eggs, sugar.  These are simply the best brownies ever, and I just had to share for Valentines Day.
The most wonderful thing about these brownies is how delicious they are.  They are rich and fudgy and almost a hybrid between brownies and molten chocolate cake – in fact if you under-baked them they could be quite molten in the middle, if you wish.
The second most wonderful thing is how little flour they call for.  That's just good brownie protocol to begin with.  But it also makes them very easy to substitute with gluten-free ingredients if you wish.  I have used rice flour, gluten-free baking mixes, oat flour, or combinations of all of those.  They all work fine.
I'm going to give the real artist the credit here: this is Ina Garten's recipe for Brownie Tart.  I did make a few changes: I didn't bother with the chocolate drizzle on top, although that would look lovely, and I omitted the walnuts for a very pure chocolate brownie.  I also reduced the sugar by about 20%, just to make them a little more of a dark chocolate experience.  But I've made the recipe at least 10 times, tinkering just slightly like so, and it's always amazing.
I made them in the tart pan this time, but I've also made them in an 8 x 8 square pan, which leads to a thicker more brownie-like size.  I did the tart pan this time because I plan on going all-out with a wedge of brownie, a little vanilla ice cream, and some berries tonight.  (So basically I'll be eating with a fork, not my hands).
And unlike very cakey brownies or low/no fat desserts, this brownie is satisfying.  It will satisfy your chocolate craving, for sure.  I always tell my clients, if you're going to have a dessert have a real dessert!  This is a real dessert.
Happy Valentines Day, and enjoy your chocolate!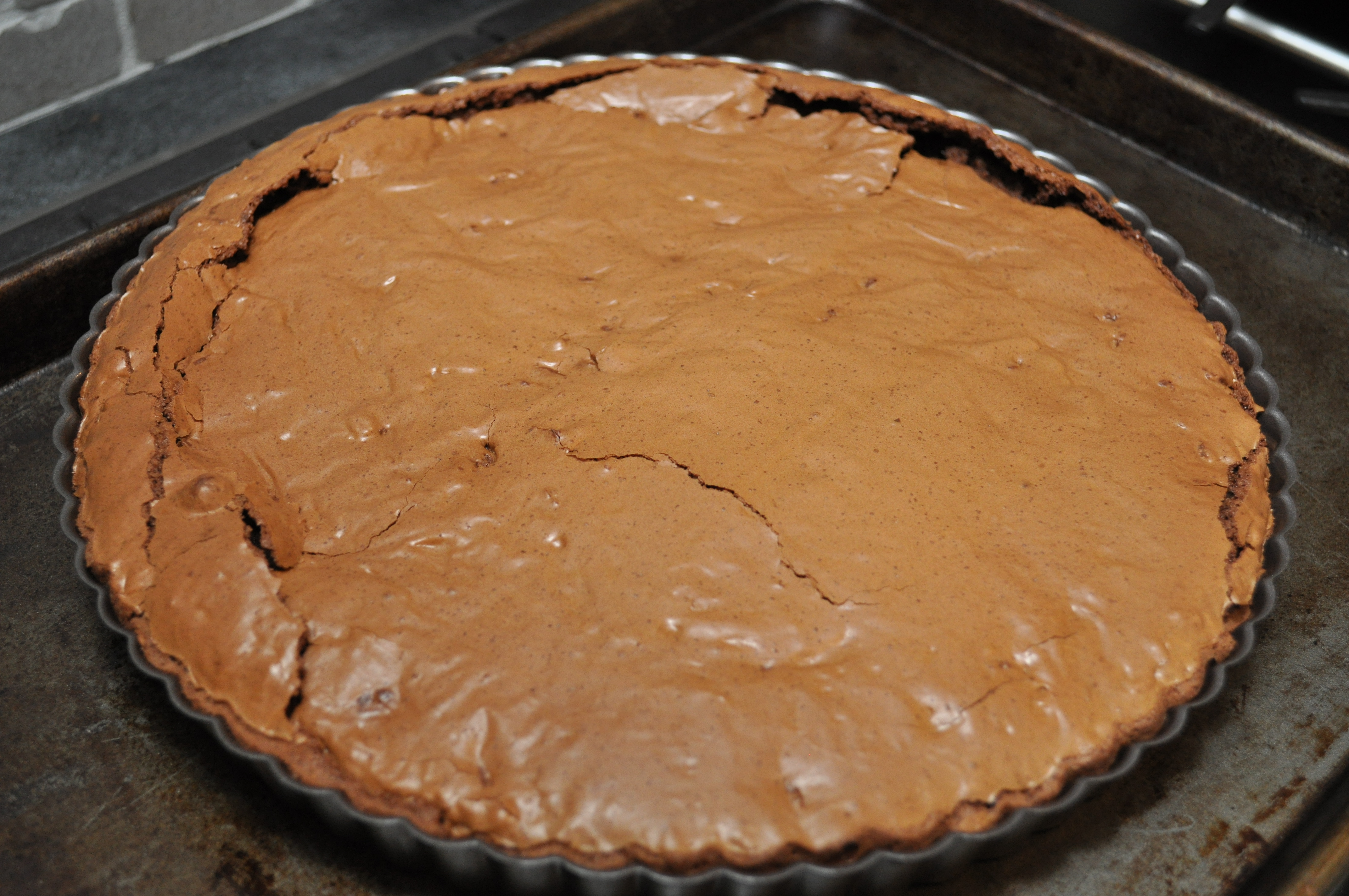 Brownie tart