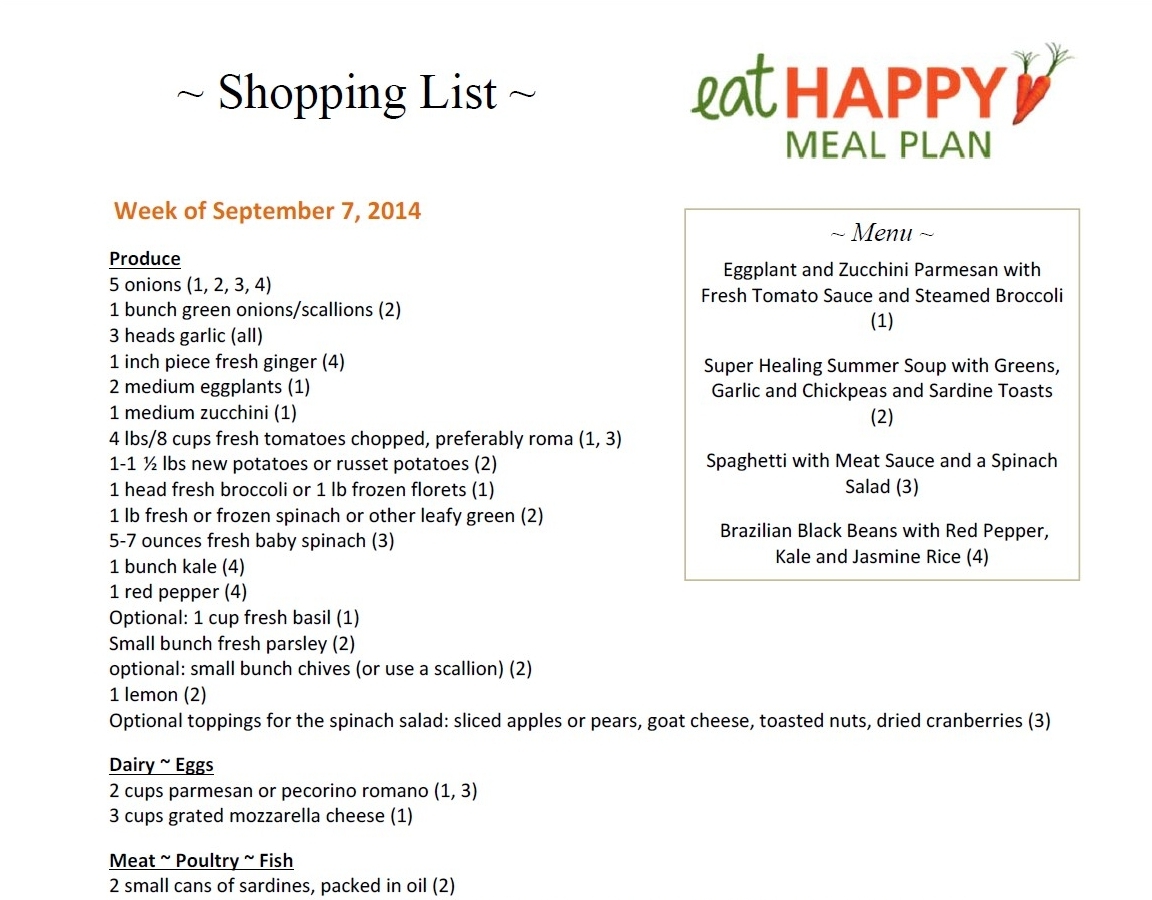 Meal Plan Menu Sept 7-13
I had to post this particular meal plan menu, because it's a celebration of something I love: traditional Italian tomato sauce!  I didn't always love tomato sauce, but when I started making it myself (and especially when my Italian husband started to make it in large batches) I really began to appreciate how wonderful and versatile tomato sauce is.
In next week's meal plan menu, you'll get a chance to make your own simple tomato sauce from scratch and see just how much fresher and more delicious it is than store-bought options.  Then you'll get to savor your work in two wonderful summer dishes: the Eggplant and Zucchini Parmesan and a Traditional Spaghetti with Meat Sauce.  Sometimes traditional is simply comforting, after all.
 This is the meal plan menu for next week, Sept 7-13, came out this past Thursday morning.  But if you sign up before next Monday and shoot me an email I'd be happy to send it to you so that you can enjoy these delicious dinners:
Eggplant and Zucchini Parmesan with Fresh Tomato Sauce and Steamed Broccoli
Super Healing Summer Soup with Greens, Garlic and Chickpeas and Sardine Toasts
Spaghetti with Meat Sauce and a Spinach Salad
Brazilian Black Beans with Red Pepper, Kale and Jasmine Rice
Enjoy these meals that are loaded with summer's best produce.  Along with the full meal plan menu and shopping list, you'll receive the easy-to-prepare recipes and a calendar for the week that describes how to prepare in advance for a super efficient week of dinners.
Sign up today to get your this Eat Happy Meal Plan in your inbox.  Transform your relationship with dinner!