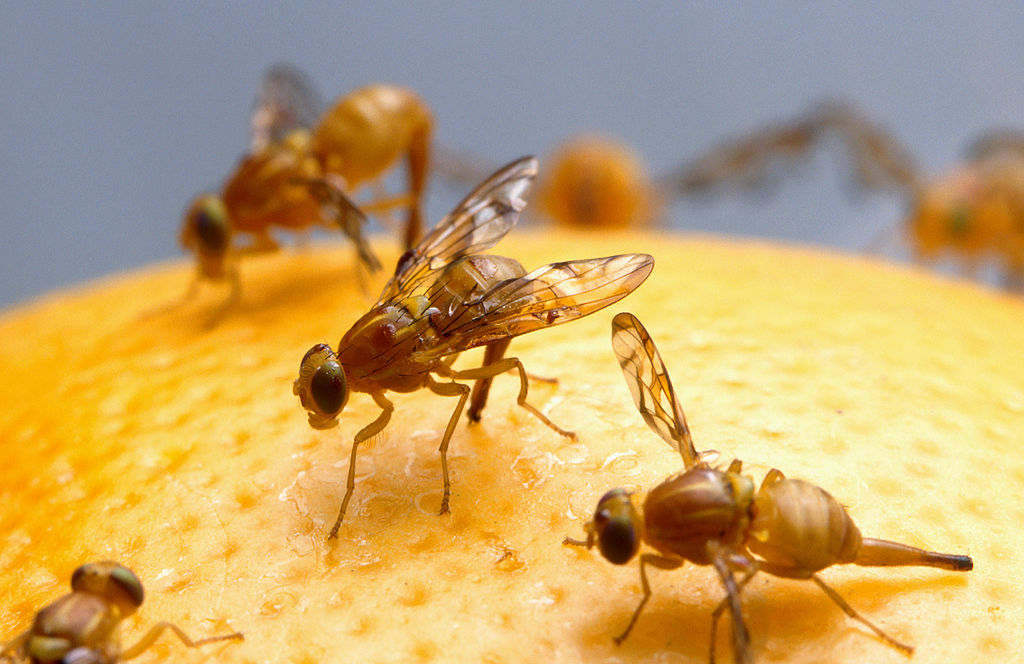 I love this take on the organic debate – as much as a story about an awesome 8th grader as a story about the importance of organic food.  After listening to a debate her parents were having about the importance of organic foods, a middle school student in Dallas, TX decided to design an experiment for her upcoming science fair devoted to the topic.
Go to the full story for details, but in a nutshell, flies that ate organic bananas and potatoes vs. conventional had better outcomes in fertility, stress resistance, and longevity – nearly every outcome measured.  And, organic produce was found to have higher levels of vitamin C.
The study was so well-designed and compelling that it was published in a prestigious scientific journal – pretty cool beans for a middle schooler!
The research didn't determine exactly what variable led to the different health outcomes – the variance in nutrient levels, pesticide/fungicide residues, and/or natural chemical compounds present on the produce.
In the press the organic debate appears to go back and forth, but when paying attention to the details I find the reasons to go organic very persuasive.  All of the above theories are compelling reasons to seek out organic when possible.