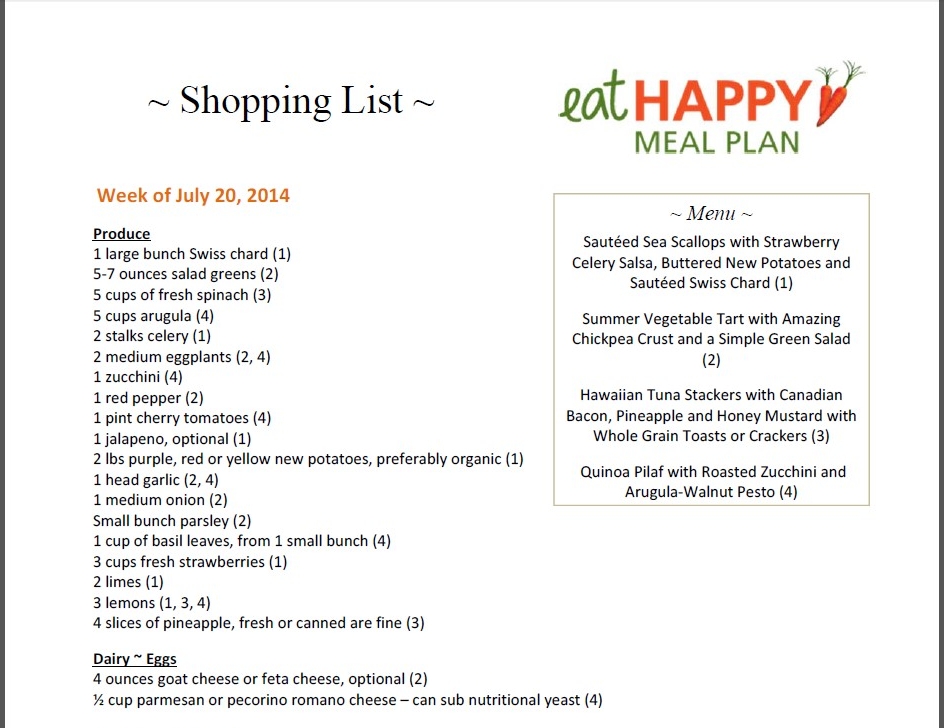 Meal Plan Menu July 20 2014
Are you ready for Eat Happy Meal Plan to transform your relationship with dinner?
Here's sneak peak of next week's Eat Happy Meal Plan Menu!  This is the menu for the week of July 20-July 26th, and it will arrive in inboxes this Thursday at 6am!
Next week you could be enjoying these delicious scallops with an easy Strawberry and Celery Salsa, an amazing Summer Vegetable Tart with an even more amazing homemade 5-minute tart crust, sweet and savory Hawaiian Tuna Stackers with Pineapple and Canadian Bacon, and a simple Quinoa Pilaf made with vegetables you've roasted earlier in the week.
Enjoy meals that are homemade, fast, nutrient-dense, and full of fresh flavor with this meal plan.
Sign up today to get your this Eat Happy Meal Plan in your inbox on Thursday.  You'll be loving dinner next week!