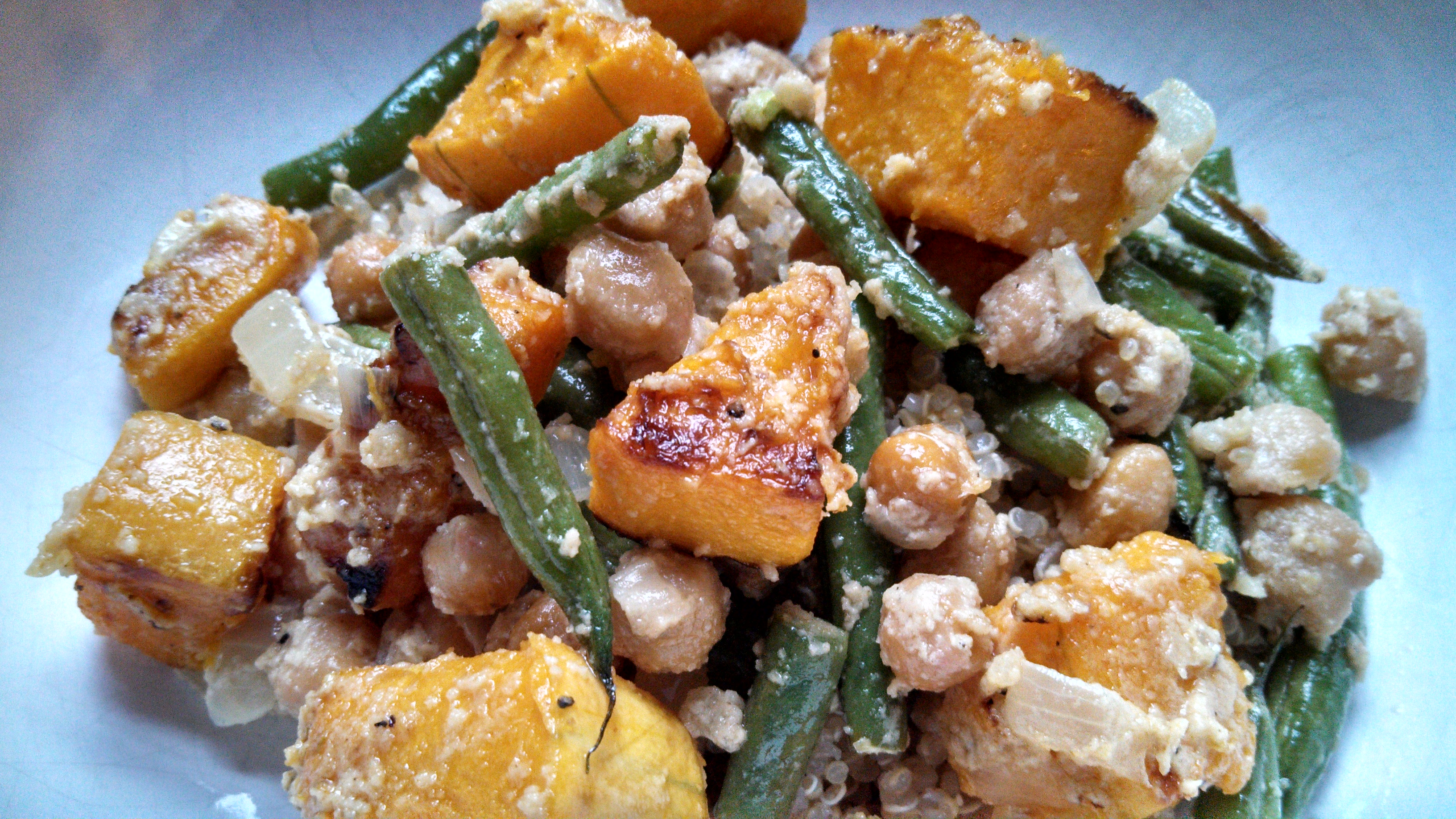 Roasted Squash Salad with Two Beans and Tahini Lemon Dressing
Beautiful, delicious and simple.  There really isn't anything not to love about this dish.  But my favorite thing about, besides the taste, it is how efficient the preparation is.
When I'm in a rush, and I usually am, I try to think of recipes that consolidate prep steps.  In this "salad" (I only call it a salad because it is tossed with a dressing – there's no lettuce in it), you can roast the squash, garbanzo beans, and green beans all at the same time.
Then, while they're getting tasty in the oven, you have plenty of time to whip up the super quick and simple dressing.  You'll even have time to clean up the kitchen, play with the kiddos, throw in some laundry, or do whatever you need to do.
When the roasting is done, plop everything in a large bowl and toss with the dressing.  Dinner is served.
Honestly, most of the work is in peeling and chopping the squash.  For that you'll want a good knife – this is my favorite – and peeler.  And if you're not sure how to do it watch this video first.  Or, if you're not into all that, some handy already-prepared squash from your grocery store.  It's worth it, cause then you get to eat this: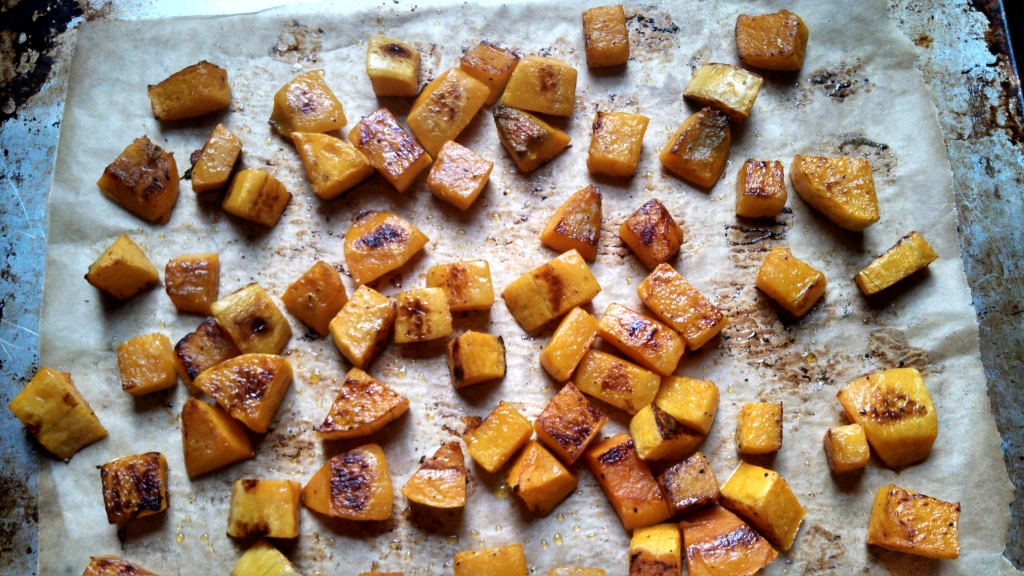 Roasted butternut squash on parchment paper
Roasted butternut squash
The recipe has the option to serve over brown [...]