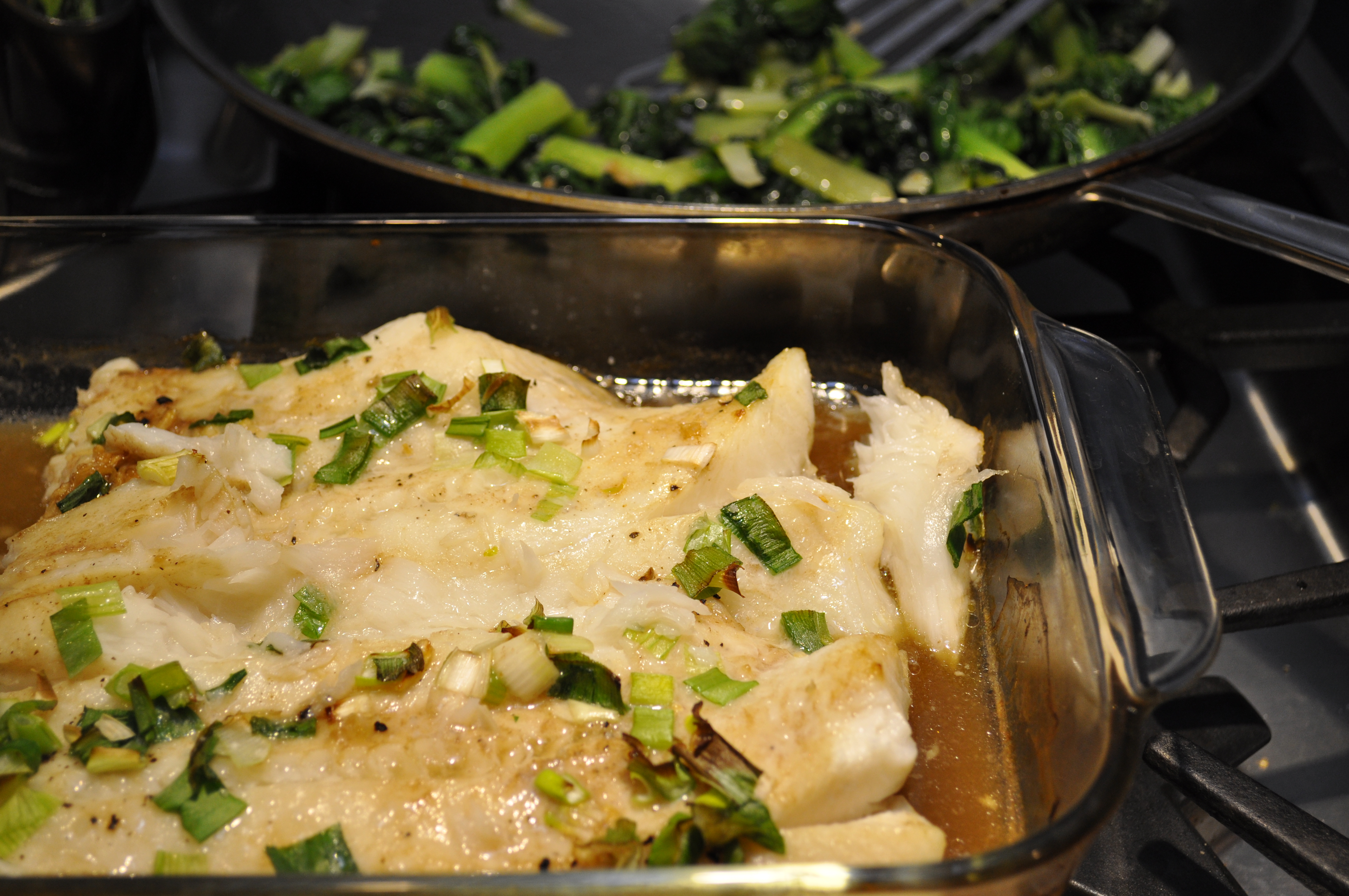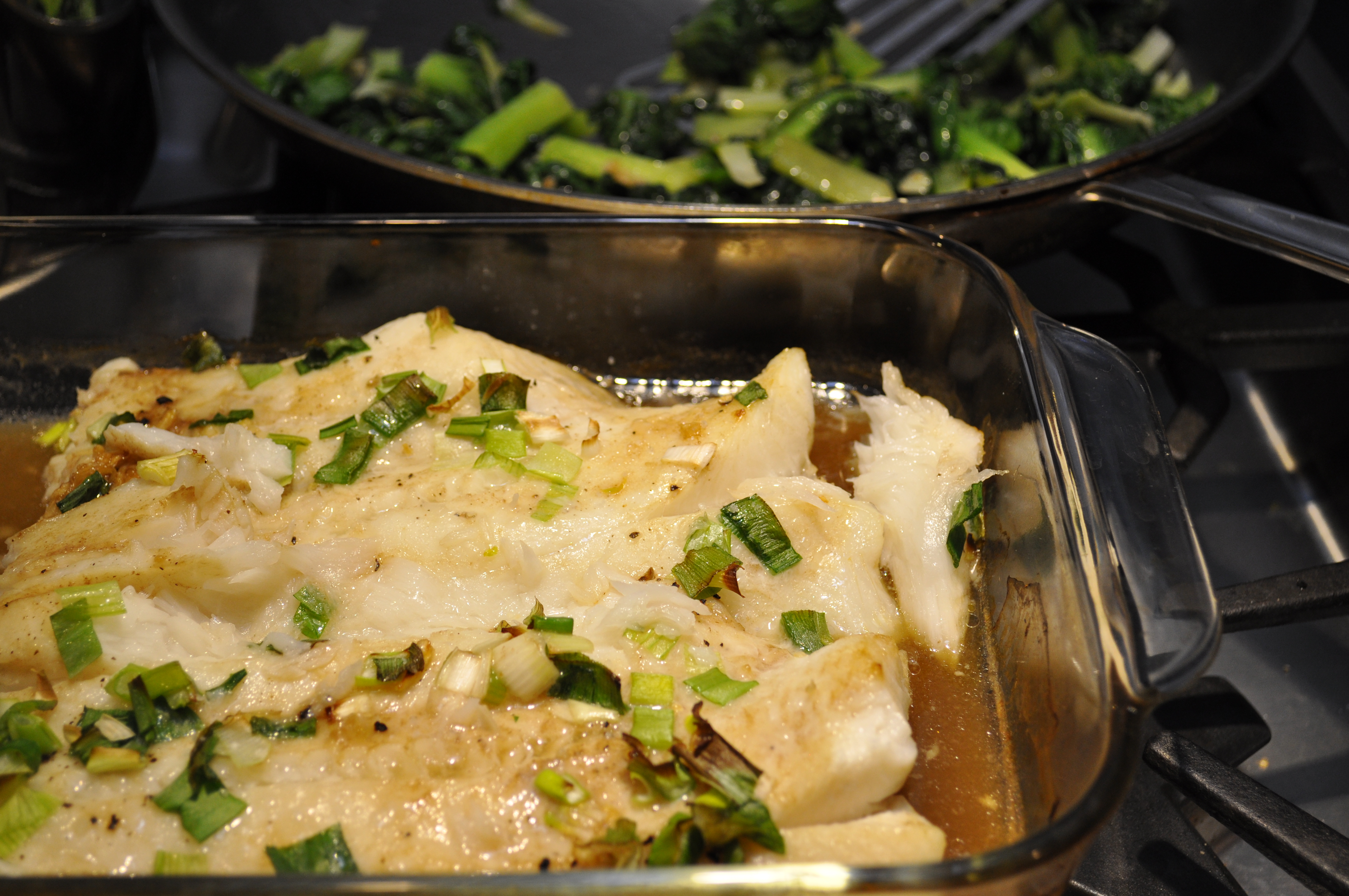 Soy and Honey Glazed Turbot with Garlic Greens
Life moves pretty fast with three kids, and it's been a while since my last post.  Since I've taken on full-time stay-at-home parenting, I've been busy to say the least: diapering, rocking, potty-training, potty-training cleaning, pre-school transporting, and yes, cooking.  I'm always cooking.  I've come to really, really appreciate easy recipes like this Soy and Honey Glazed Turbot.
Now that I'm not spending so much time writing and developing meal plans, I'm free to actually use my old ones.  People would frequently ask me if I followed my meal plan and my answer was always, unfortunately not.  The reality was that I was always testing new recipes and figuring out what would be on the next week's menu.
But now I am liberated!  (Sad as it is to not be writing new plans!)  Now I pick a meal plan, give the shopping list to my husband on the weekend, when he takes our 4 year old out on errands, and follow the plans that I took so much time to produce for others in the past.  I am happy to report that they're pretty darn nice to have around.  Fantastic, actually, not to pat my own back or anything.
Over the past few years I've written literally hundreds of recipes.  Some were really great, but I only made once or twice (others were not so good, but I didn't use those in my plans!).  So in using my old meal plans I'm rediscovering some of those recipes.  This Soy and Honey Glazed Turbot is [...]