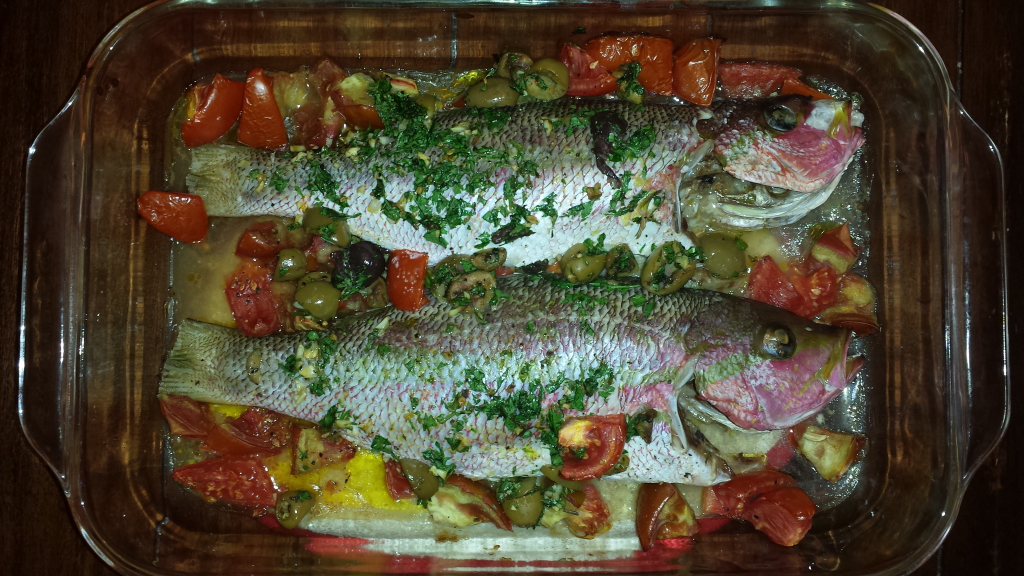 Why roast a whole fish?
Roasting a whole fish is easy, practical and delicious.  The first time I ate a roasted whole fish was in a fancy restaurant.  It was the moistest fish I had ever eaten, and I soon discovered that it was incredibly easy to do at home.
Find a fresh, whole fish at a trusted market and ask for the fish gutted and any sharp fins removed.  Then it's basically a matter of throwing a few ingredients in a roasting pan that will create a tasty sauce while the fish roasts.  So easy, and you'll get more for your money, as much of the fish is lost if it's cut into filets.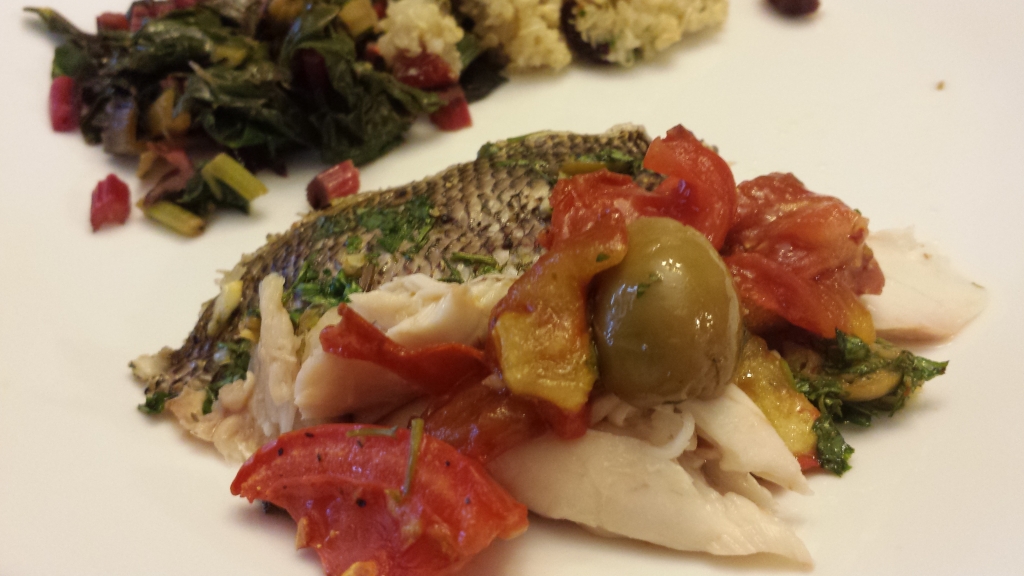 Roasted Yellowtail Snapper with Tomatoes and Olives
Total Prep Time: 25 minutes
Active Time: 20 minutes
Serves:  4-6
Ingredients
2 lbs whole yellow fin snapper, fins removed and gutted (if you prefer, have the fish fileted, which will be a little over 1 lb of filets)
1 large tomato, diced
½ cup green olives, chopped
¼ cup minced fresh parsley
2 teaspoons minced garlic
Extra virgin olive oil (EVOO), sea salt and fresh black pepper
Directions
Pre-heat the oven to 400 degrees
Drizzle a little EVOO in the bottom of a glass 13 x 9 inch pan or roasting pan.  Place the whole fish or fish filets in the dish.
Sprinkle the fish with some salt and pepper.  If using whole fish, be liberal with the salt – [...]