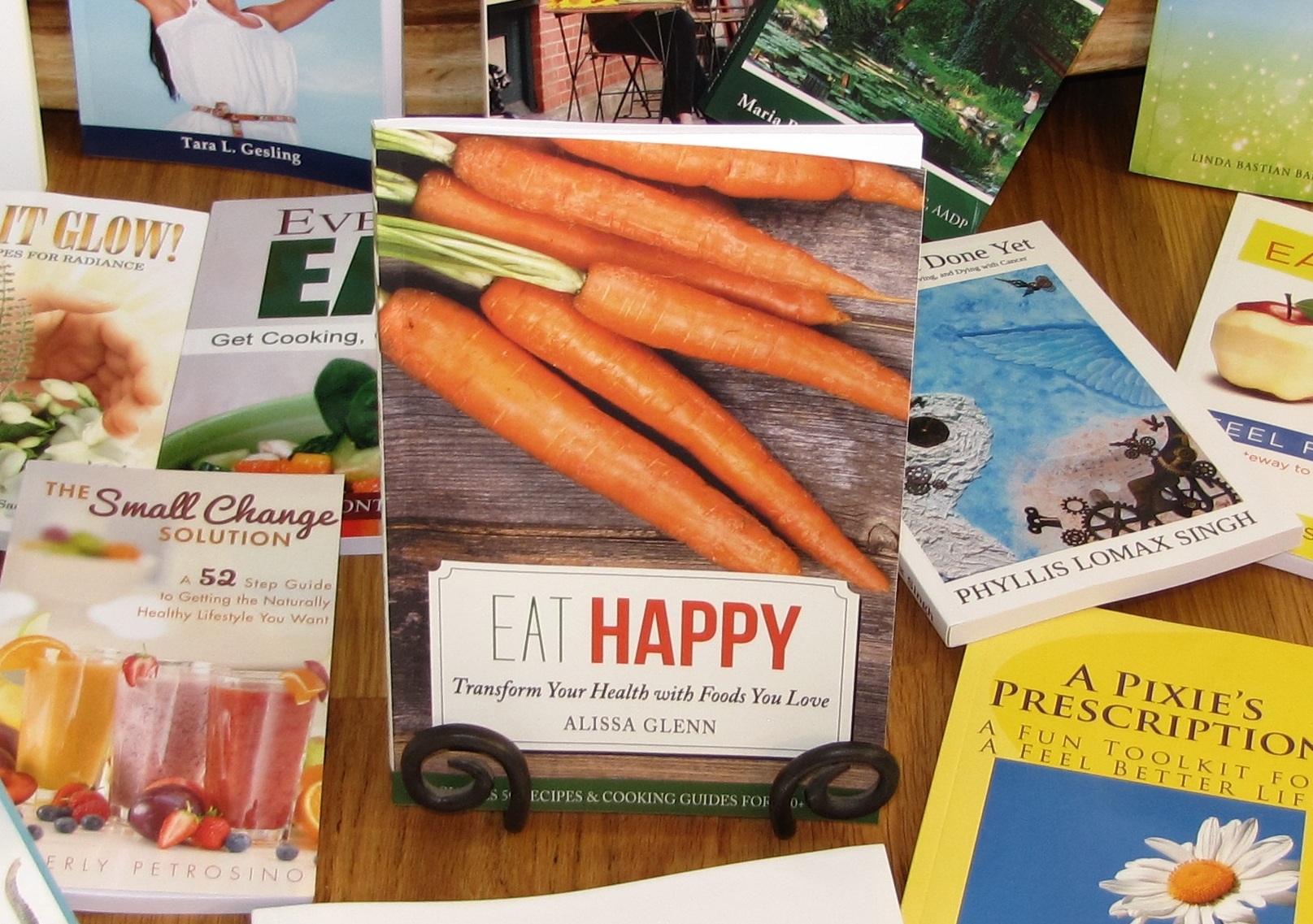 Eat Happy: Transform Your Health with Foods You Love is available now for pre-order
My first book, Eat Happy: Transform Your Health with Foods You Love is now officially available for pre-order here.  And, if you order before 12/1/14 you'll get some awesome bonuses, including a signed copy, free shipping, and a free month of Eat Happy Meal Plans.  All in plenty of time for the holidays!
If you're wondering what this book is all about, I'll try to explain a little more about it.  Basically, after years and years of working with clients to help them find their happiest ways of eating, I've come to one big, universal, most-important conclusion.  Yes, each client is unique, and I've seen my fair share of food intolerances and/or specific food triggers which make a world of difference to many people.  But that even those individuals still need to learn this most important rule: eat whole foods.
I have seen so many ailments, aches, pains, and discomforts alleviated with a switch to unprocessed foods.  Migraines, joint pain, fatigue, chronic hunger, sugar cravings, heartburn, constipation, IBS, etc etc.
It's so simple, but in our current food culture – so complicated at the same time.  Truly whole and unprocessed foods are borderline difficult to recognize these days.   What do you buy?  How do you prepare it?  How do you make it taste good and be convenient?  Why is it even important?  This is what Eat Happy is all about!
Real food is so tasty, so simple to prepare, and will make your body feel so vibrant and, for lack of a better term, functional.  (Isn't all that crap you're used to feeling, whether it's headaches or fatigue or whatever- a sign of dysfunction?).  Well amazingly, real food has what your body needs to work to its potential.  And it tastes pretty good, too.
Eat Happy: Transform Your Health with Foods You Love has 3 parts:
Information/motivation – why processed foods are problematic and real foods are great
Real food cooking guides – simple instructions and cooking methods for over a hundred whole foods
Recipes – over delicious 50 recipes!
I hope you'll check it out, keeping in mind that this book is all about happy changes.  Not deprivation, not calorie counting or low-fat or any other diet nonsense.  None of that is important.  The experience of eating should be joyful, and so should be foods' effect on your body.  Eat Happy is all about teaching you how to achieve both of those goals.
For order information and more on those awesome bonuses check out Eat Happy – The Book today!