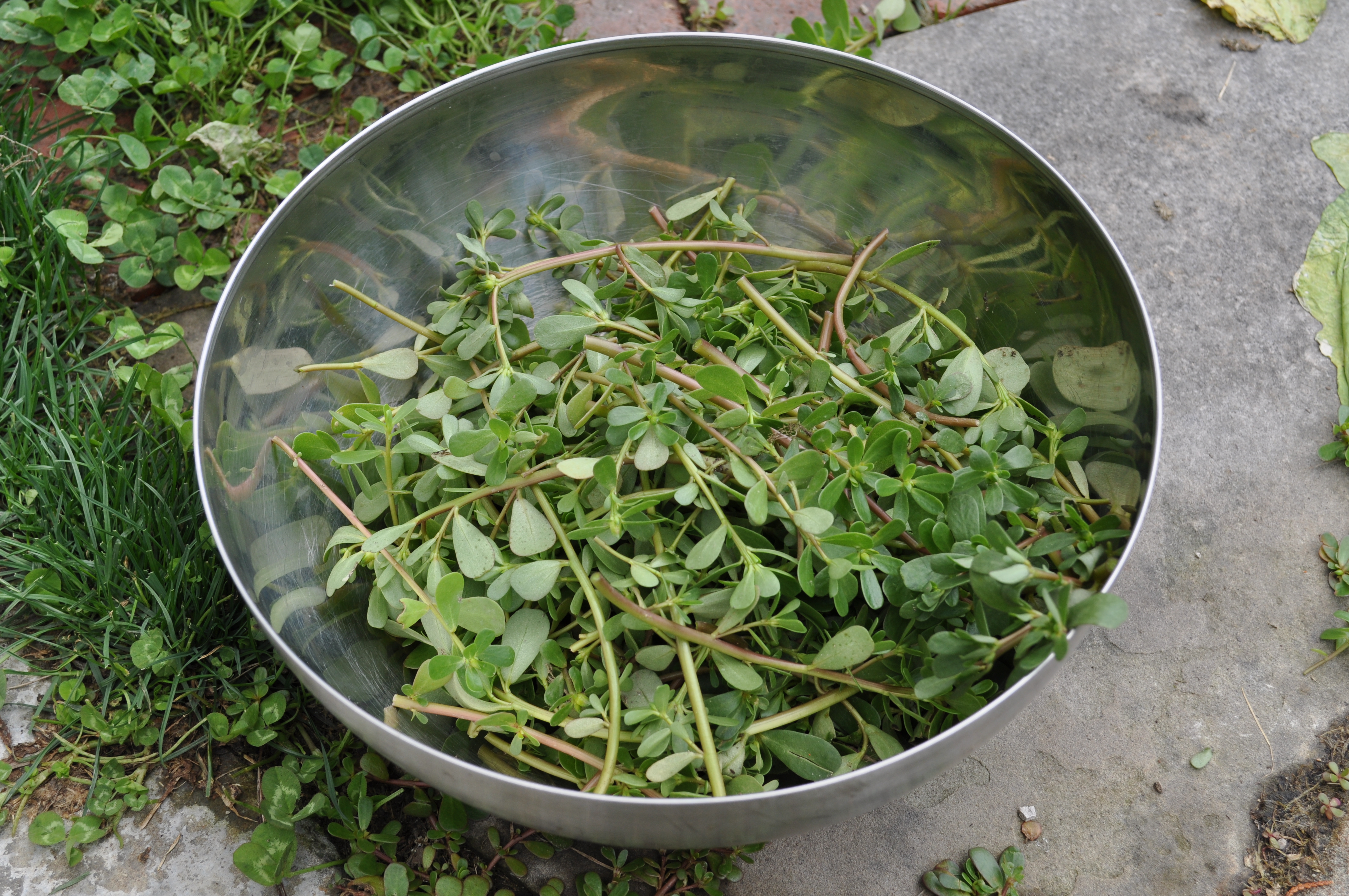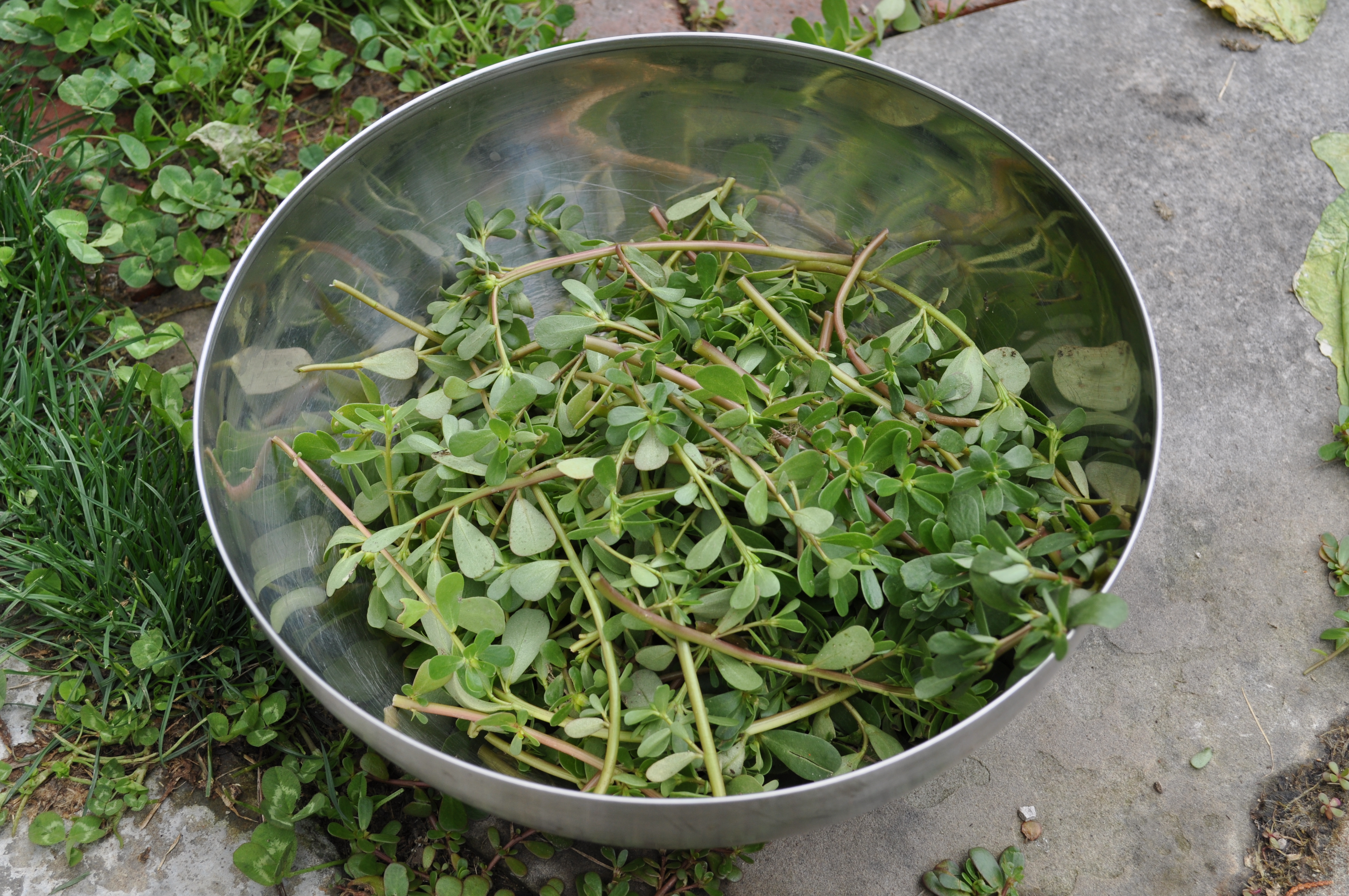 Harvested purslane, roots snapped off, picked and plopped in a bowl
This year we have our largest vegetable garden by far.  Thanks to my husband, our family gardener, we have four separate beds that have been planted with nearly a hundred plants including tomatoes, peas, beans, peppers, kale, cucumbers, lettuce, onions, garlic and herbs.  Sounds impressive, and it is (an heroic effort!), but it's also a comedy of errors.  As organic gardeners we've endured pests a plenty, including cabbage worms, tomato blight, slugs, aphids, and most recently…rabbits.  We've sprayed our weight in neem oil, sent our toddlers out to chase the rabbits, and even dumped beneficial ladybugs into the garden.
Some of our efforts have been rewarded nicely; our kale looks awesome, we have green tomatoes on several vines, healthy garlic scapes made delicious pesto, and the kids are happily picking snap peas every day.  Other areas of the garden are a little depressing…the rabbits continue to eat down the carrot tops and swiss chard into little stumps, our strawberry plants failed to actually fruit, and the beans have had to be replanted.  Ah well, you win some you lose some, I guess.  We are still learning, after all.  Still, it is hard to put so much effort into some of these plants, only to have them fail to make something edible.
On the other hand, there is one edible plant in our garden that took no effort at all.  Absolutely none, because it's a weed – purslane.  We didn't plant it, didn't plan for it, and yet it's thriving in its own [...]