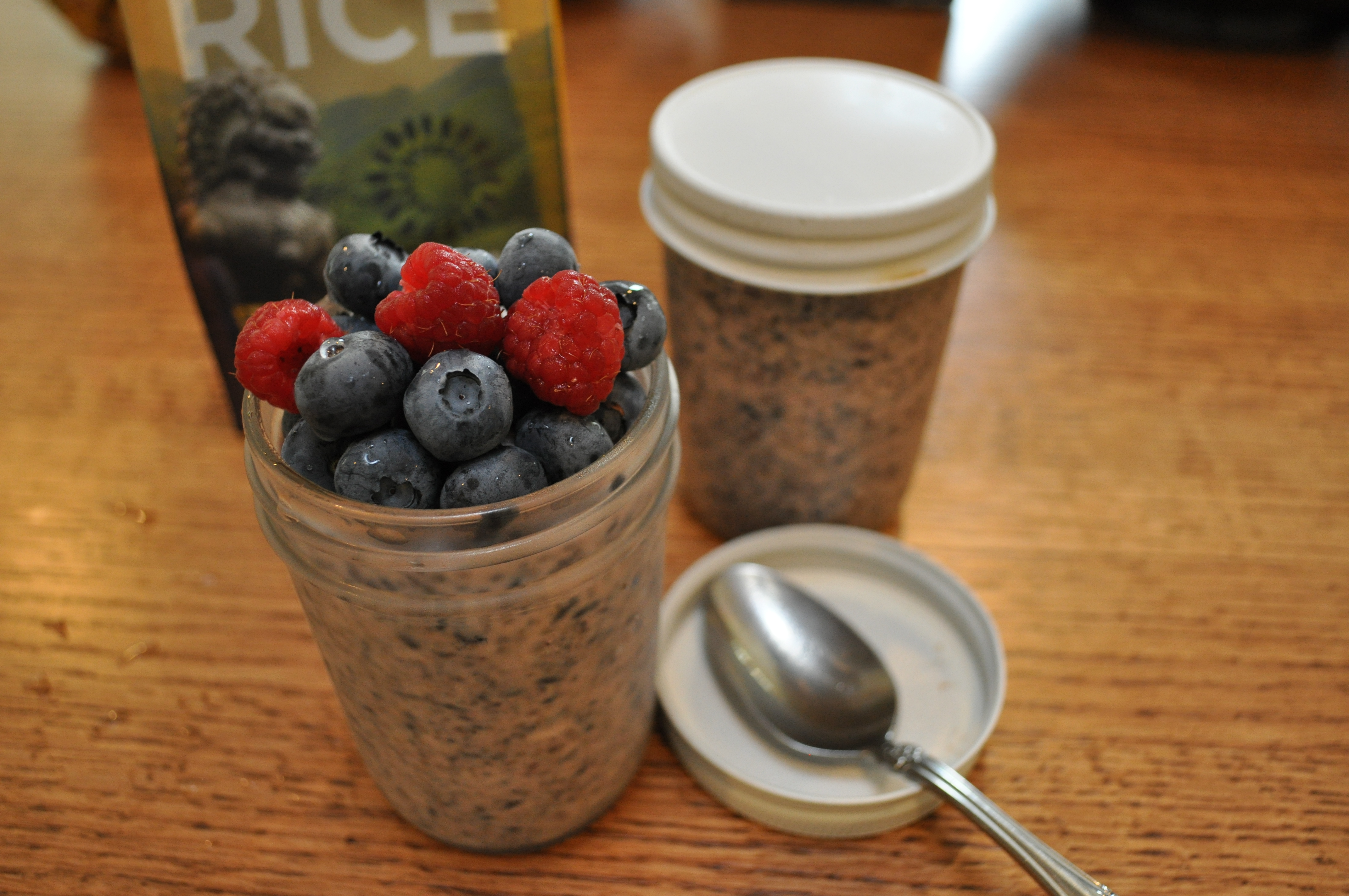 Chia and Purple Rice Breakfast Pudding with Berries
I am very excited to share this Chia Breakfast Pudding with Purple Rice recipe, because it really helped me break my breakfast rut and is perfect for summer.  It takes so little active time to prepare at night, then no time at all in the morning to pop out of the fridge.  And it feels like eating dessert for breakfast which is always fun.
For breakfast I'm usually pretty boring: a lot of oatmeal during the winter and granola during the summer, and mix it up on weekends with pancakes, waffles and the like.  But I have been getting so tired of my go-to breakfast, and I really wanted something cool and something fast (still rushing one kiddo off to camp most of the week!).  I also really love to get something extra nutritious into my body first thing in the day to start things right, but am not quite at the point of eating leafy greens before 11am.
I have also been reading Mark Fuhrman's excellent book, Super Immunity, which makes a very compelling case for the healing powers of natural plant-foods.  He has a recipe for Forbidden Rice Pudding, which uses a Chinese purple rice that is actually higher in antioxidants than blueberries!  Antioxidants neutralize damaging free radicals in the body.  Eating antioxidants can have a wide range of health effects, including reducing the risk for cancer, inflammation, aging, and cell damage.  It's good to eat antioxidants.
This seemed promising; the nutritional power of berries in a rice pudding that can be  made [...]