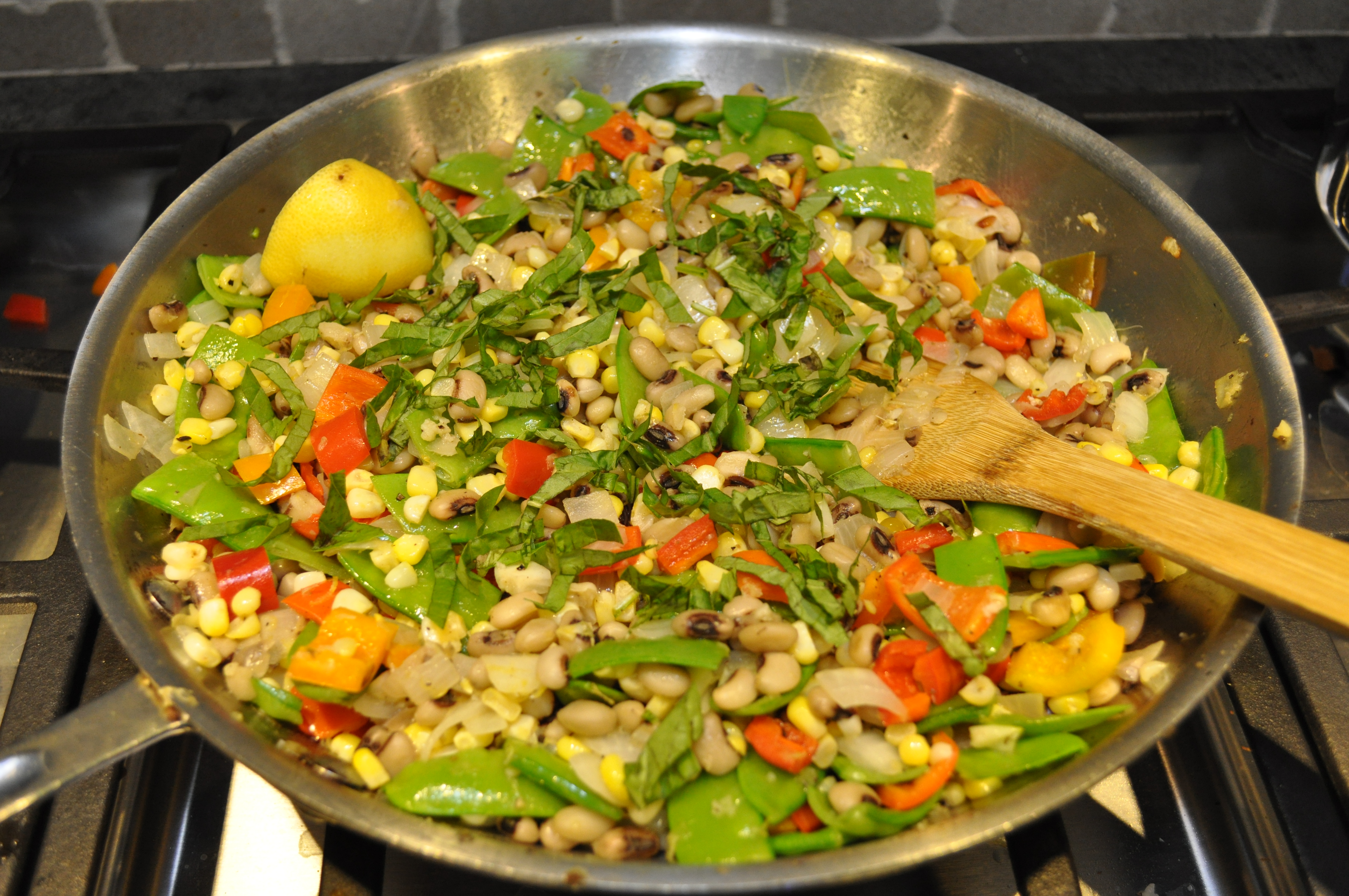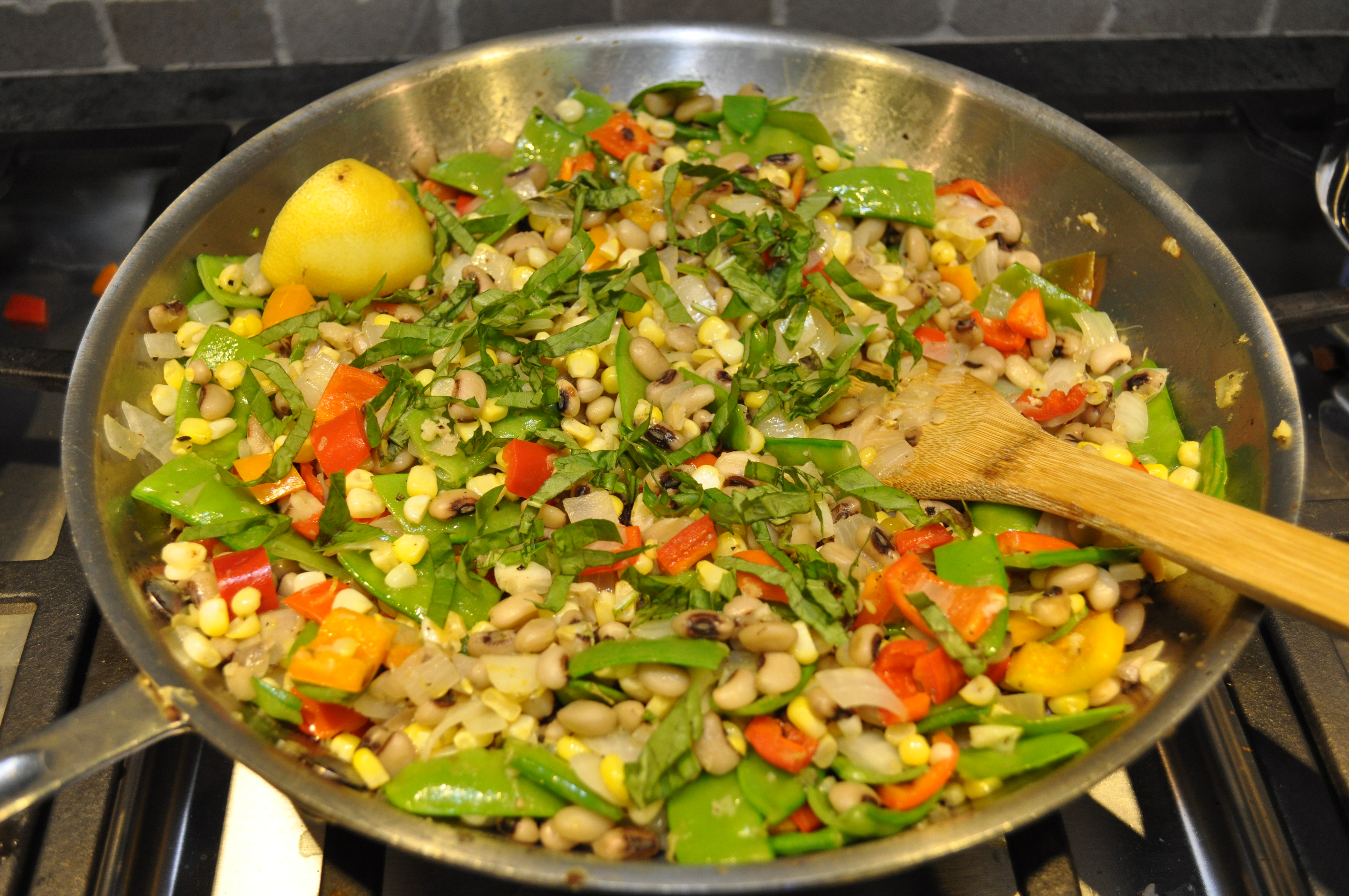 Summer veggies saute
Let me set the stage: it's 4pm and I"m madly rushing to finish chapters on the manuscript of my first book, which I'm so excited about.  If I get it done in the next week I'll have an awesome opportunity to present and advertise my book at the Institute for Integrative Nutrition Conference in November, attended by 10,000 people!   So exciting, so cool.  I have to do this.
My 2 year old and 4 year old are screaming at each other downstairs, my sitter is off in an hour, and I'm 38 weeks pregnant, uncomfortable, grumpy, and rather stressed.  Dinner time looms.  I have Eat Happy Meal Plans that I need to schedule in advance over the next few weeks so I can take a mini-break when the baby comes.  The baby room isn't set up, no bags have been packed, and I'm banking too much on the fact that my other two kids were nearly two weeks late.  I need more time to get everything done.
I have wanted to order pizza for the kids for dinner, pretty much every night for the last few weeks, and tonight is no exception.  The leftovers are gone and I've pretty much exhausted my go-to quick and healthy dinner ideas.  They'd love the pizza obviously.  But it's not going to do them any favors (they're just getting over a summer time cold), it won't really do me any favors, as it's not exactly a go-to food to enhance my productivity (quite the opposite).  My book, by the way, is called OverProcessed and Underfed, and is all about how processed food is [...]