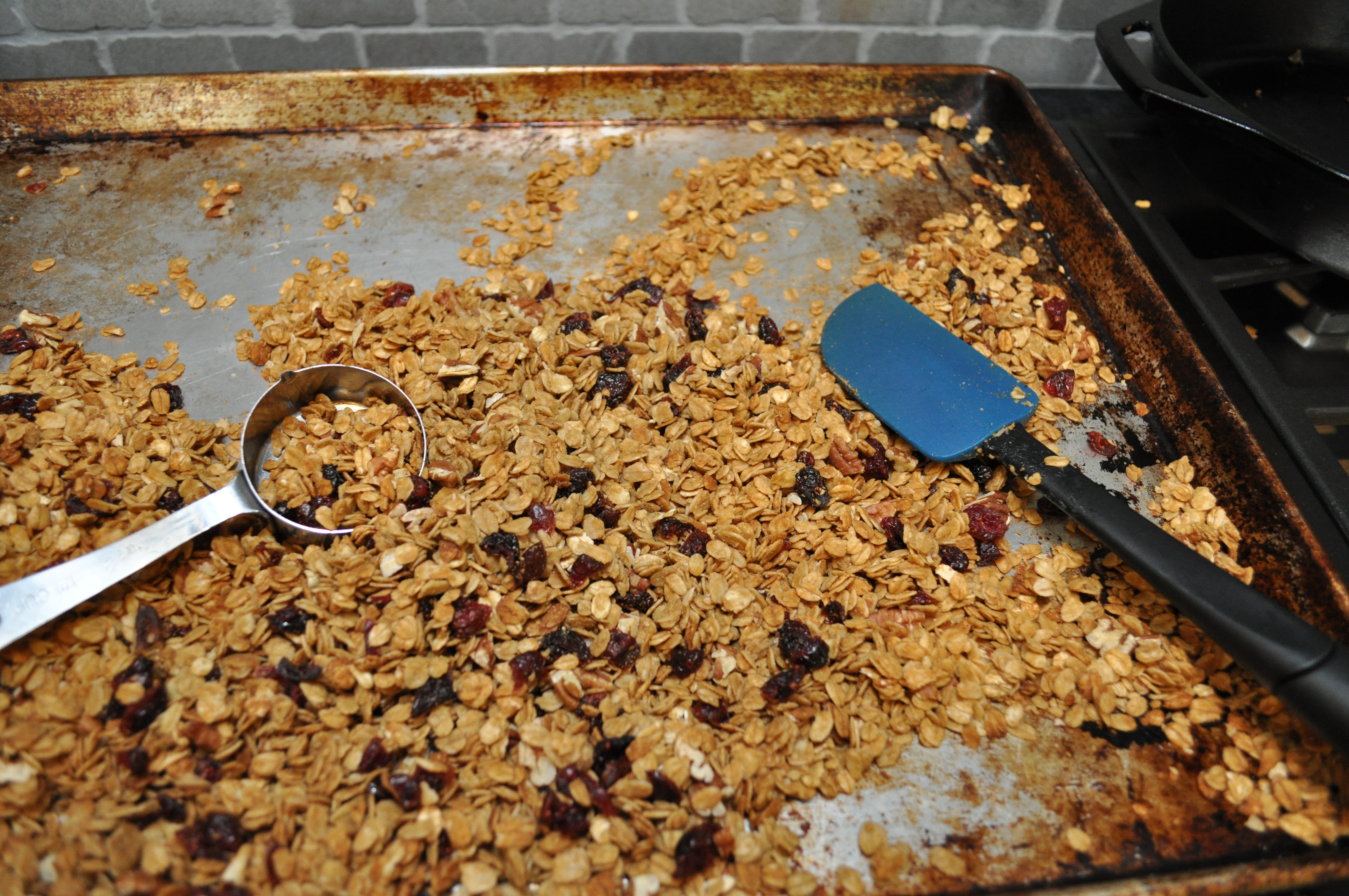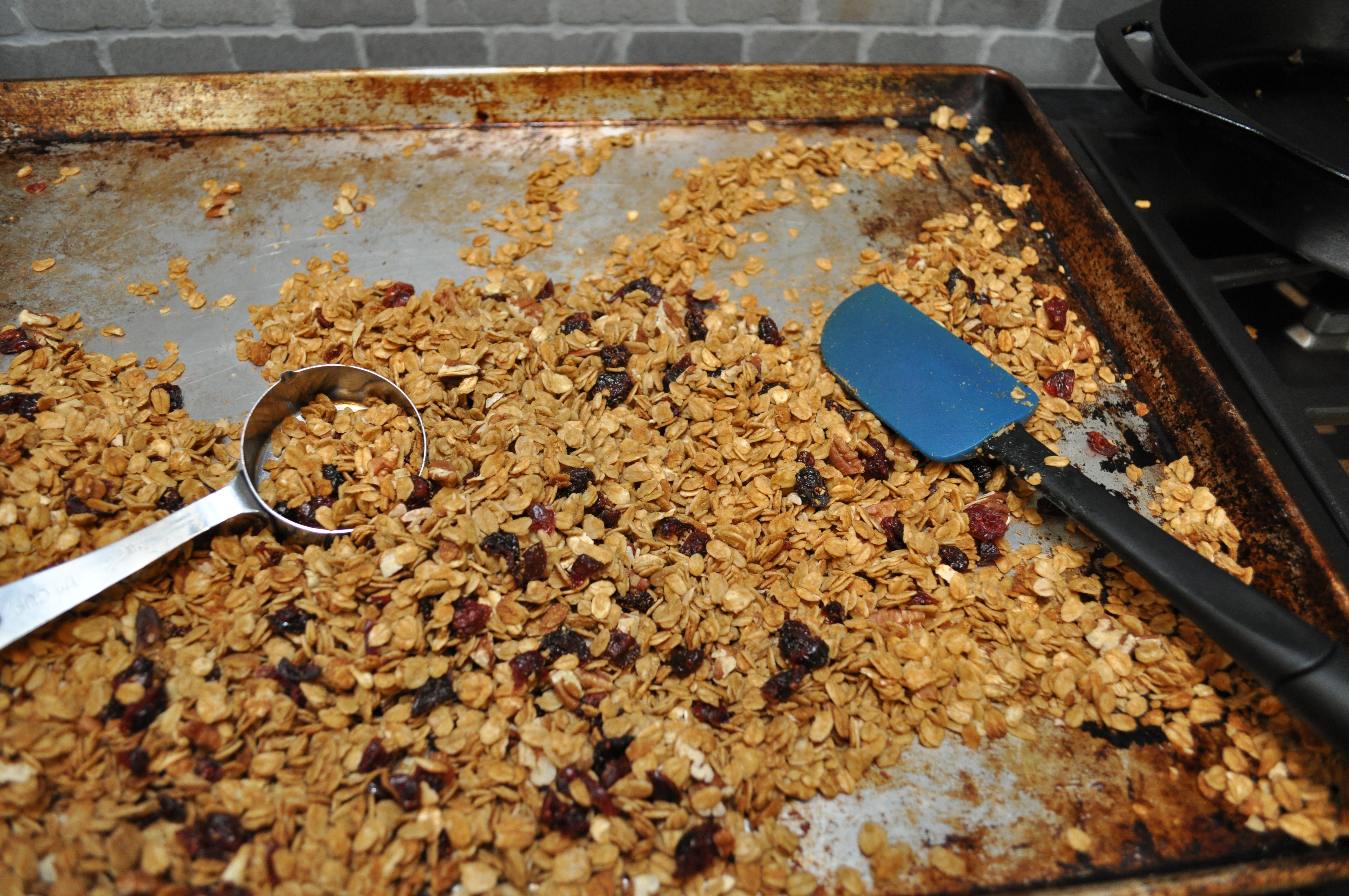 Homemade Granola
My new book (available this Fall), Eat Happy: Transform Your Health with Food You Love features my all-time favorite recipes, including this homemade granola.  Starting your day with a delicious and nutrient-dense meal is so do-able with this homemade granola!   It takes just 10 minutes to toss together the ingredients, 15-20 minutes to toast in the oven, then you get to enjoy it for an entire week or two – which means zero breakfast prep in the am.  I've started making this homemade granola again now that my oldest kiddo is back to school and the morning routine is both earlier and crazier than it was during the summer.
Making your own homemade granola is easier than you'd think, and makes a fast breakfast or a filling snack.  Not only does it taste better than store-bought varieties, it will have significantly less sugar and more of the good nuts and fruits that you like.  I still remember my mom's homemade granola as one of my favorite breakfasts when I was younger.
If you like crunchy granola don't add any fat to the mix (oil or nut butters).  If you like a chewier granola, try adding some nut butter (peanut, almond, sunflower seed, etc) or coconut oil.  I'm a chewy girl all the way, and I love that the fat makes for a more filling breakfast.
Have fun experimenting with different fruit and nut combinations, and try mixing it up with spices, too.  Cinnamon, nutmeg, vanilla, and ginger are all great options.  My current favorite combo is: 1/2 cup sunflower seed butter, 1/3 cup honey, and about 1/4 cup [...]