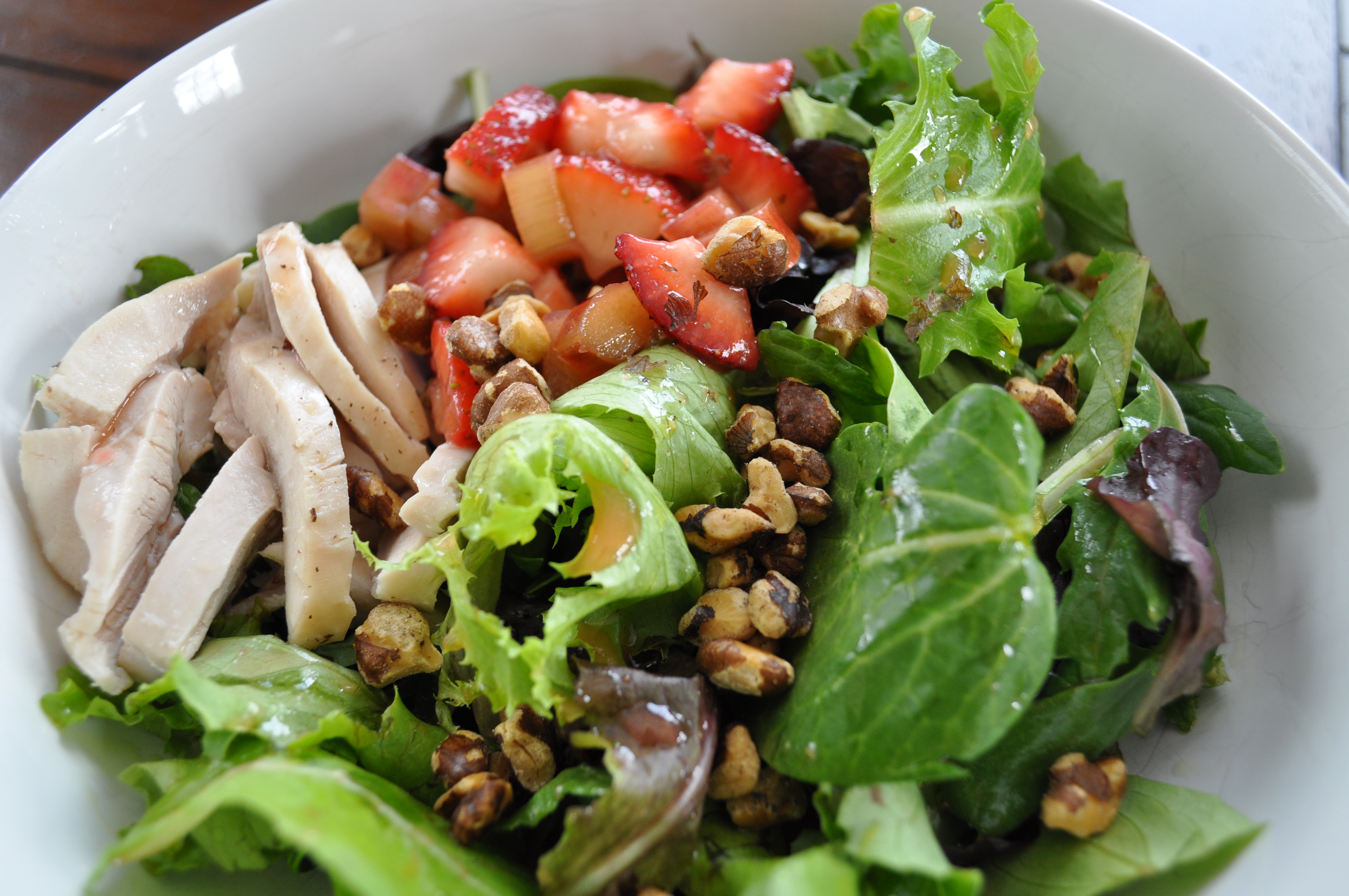 Strawberry Rhubarb Spring Salad with Hazelnuts and Poached Chicken
Spring brings out my obsession with all things Strawberry Rhubarb.  Strawberry rhubarb pie was my favorite growing up (ok, one of my favorites, I mean apple and pumpkin are favorites too.. but definitely my favorite spring pie!), but anyways these days – although I still love pie – I also look to get my fix of the beautiful combo in other food applications.
This past week I was thinking of a nice light salad.  A little sweet, a little tart and citrusy, but still filling enough to make it a meal.  What I ended up with is a convenient little dish, in which strawberries and rhubarb marinate together in citrus juices for a bit (while you're poaching some lovely chicken), creating a sauce that works as a dressing for your salad greens.  The orange and lime juices soften the raw rhubarb and the honey adds just enough sweetness to make the rhubarb delightfully tart.  It's also lovely with a little goat cheese, although that's certainly optional.
(A note: eating raw rhubarb is cool – it's the leaves that are toxic – they're typically not even attached when sold, but just be sure not to eat them).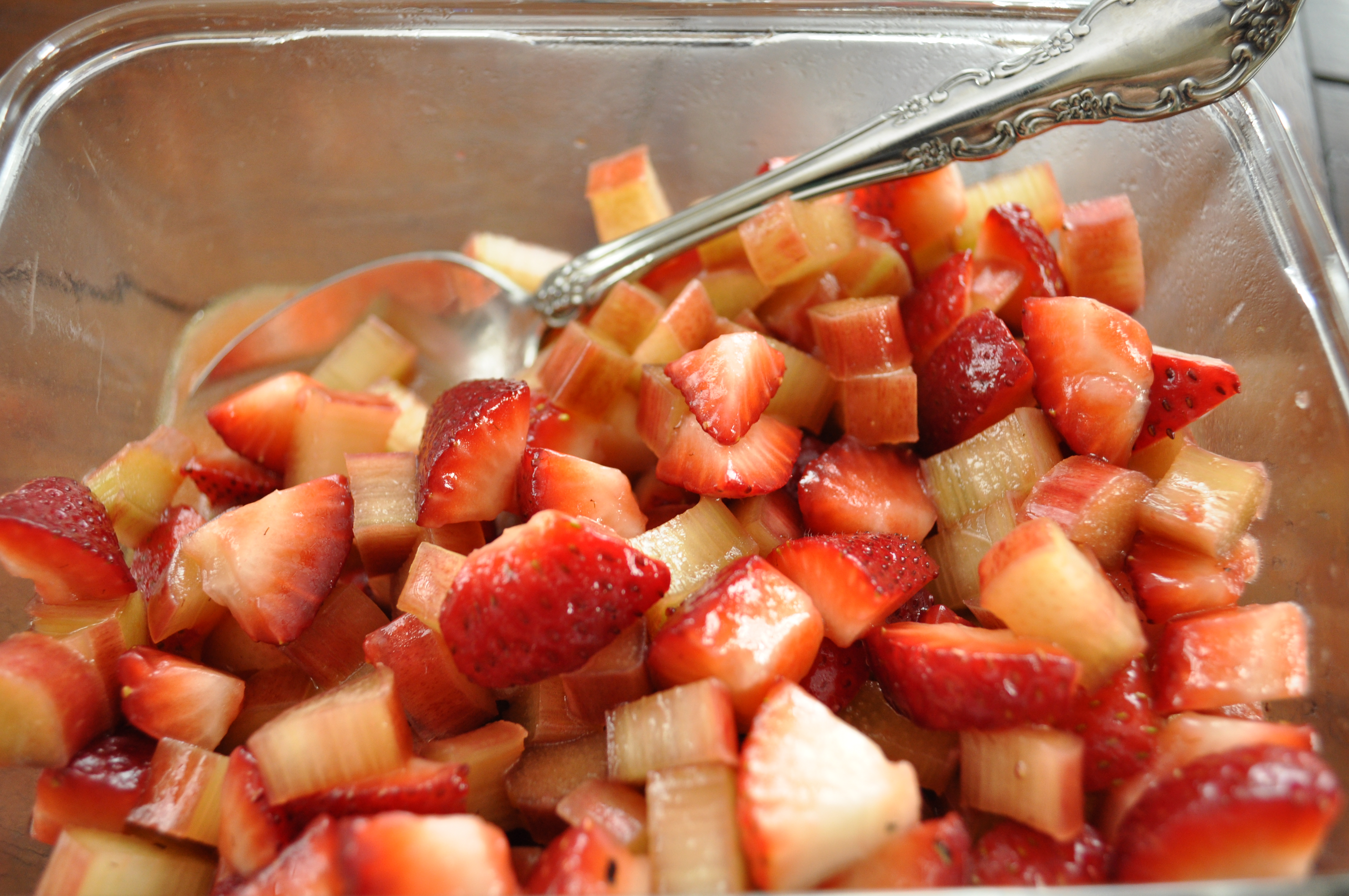 Strawberry Rhubarb Compote
And if you've never poached chicken do not fear.  You're literally boiling it in water so it's about as basic and fast as it comes – you can make it fancy by adding a little wine or vinegar, [...]