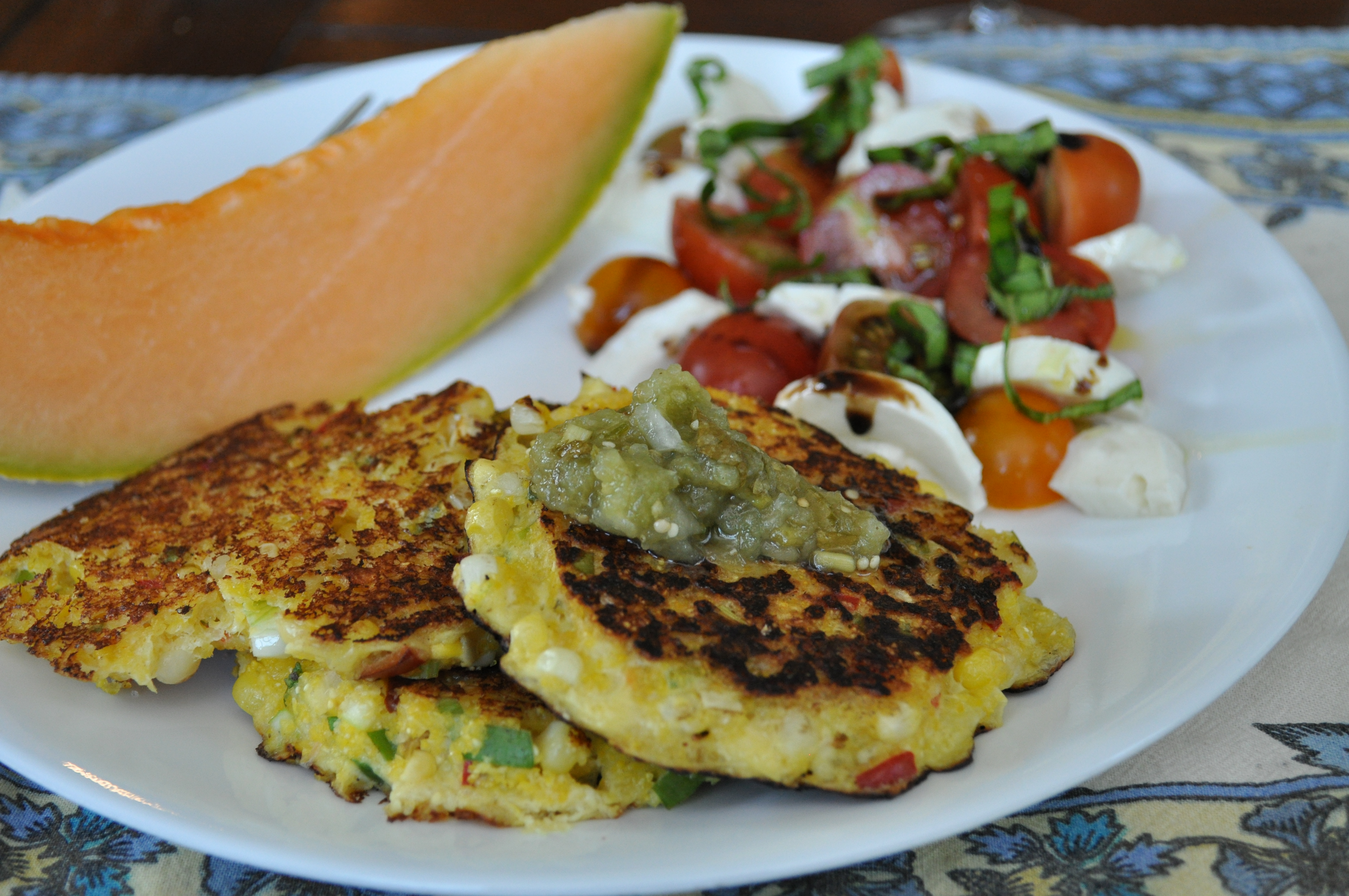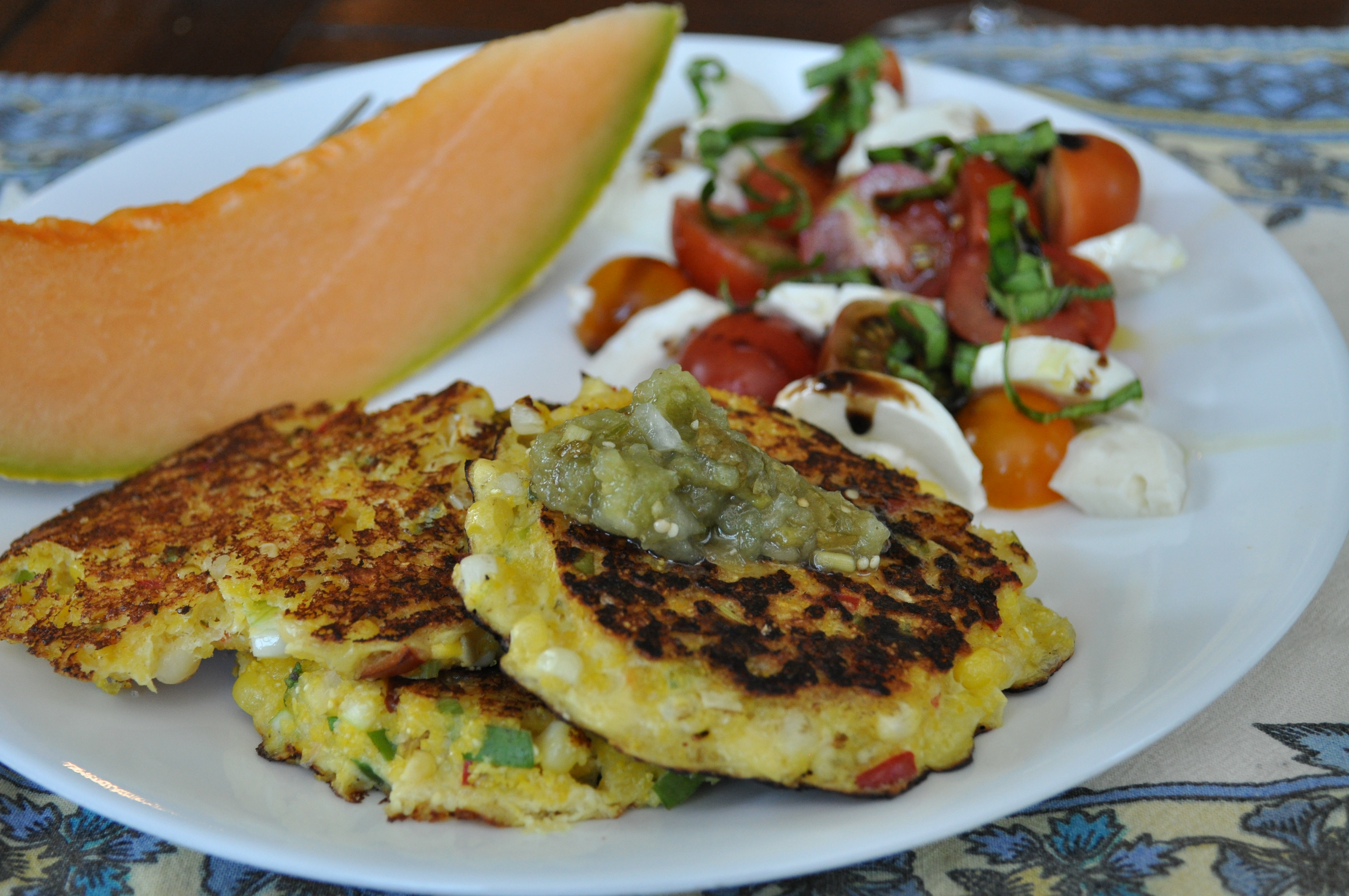 Summer sweet corn, polenta, peppers and scallions combine to make a sweet and savory dinner treat
Sweet corn in the summer is the best.  Most of the time I simply steam it and slather on a little butter and sea salt and I am one happy camper.  When I want to make sweet corn the centerpiece of a delicious but simple dinner, I'll make some form of a corn fritter.  I've made corn and zucchini fritters, corn and pepper fritters, and straight up corn fritters.  Usually I use some form of flour or breadcrumb to bind them (gluten free in my case), but this time I thought, why not use polenta?  I gave it a try and voila, my favorite corn fritter yet: Sweet Corn and Polenta Fritters.
It makes perfect sense, I'm not sure why I didn't think of it before!  Really the only tricky thing about fritters is getting them to stick together through the first flip, and making them gluten free adds just a hint more of a challenge, especially since I don't like to use a lot of gf flour.  Polenta is very stable – it even makes a great pizza crust (Polenta Pizza is a staple in my house).  And what could go better with corn, than more corn?  It's a match made in heaven.
These corn fritters are sweet, savory, and the texture is fantastic.  The polenta gives them heft so they're filling enough for a main course, and makes the fritter flipping easy peasy.  They're naturally gluten free, and substituting dairy-free milk or yogurt can make [...]